10 Gross Signs You Need To Clean & Tools To Help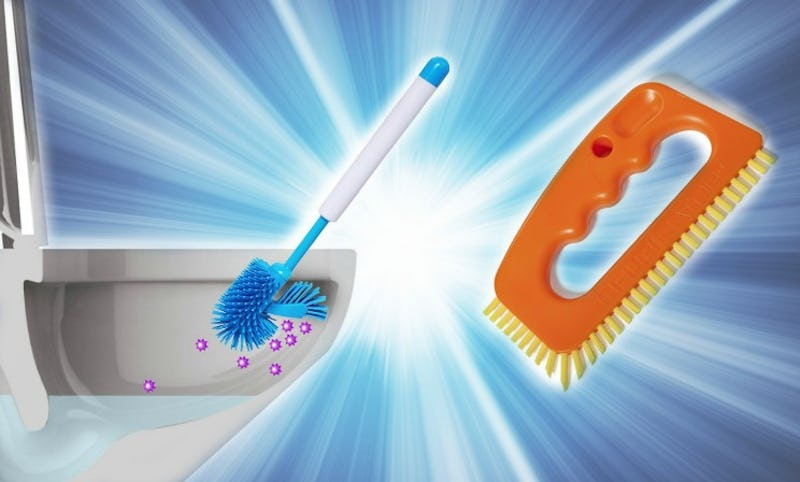 I studied abroad in Paris, and I lived in a tiny apartment with one other girl. We cleaned all of the time, but when my Dad came to visit, he was horrified at our bathroom. He said that the black mold growing in my shower was a gross sign that I wasn't cleaning my house correctly.
Fast forward three years and I found myself living in an apartment with nine other people. Nine. I'm sure you can imagine that it could get pretty disgusting in there. My direct roommate and I kept our room clean, but the rest of the apartment was a massive mess. (I'm talking overflowing garbage bags everywhere, dishes in the sink for days, food on the stovetop, and more). I wouldn't even step foot into the boys' shared bathroom.
I'd say that those are some of those gross signs that you're not cleaning your house correctly. It's when you have forgotten what the color the grout is in your bathroom. Or when you walk around in clean socks and they're black on the bottom when you take them off at night. It's little things that shine a light on just how dirty your home is. There are a lot of ways to fix these things, and I'm going to help you figure out how.