10 Hilarious But Genius Pairs Of Underwear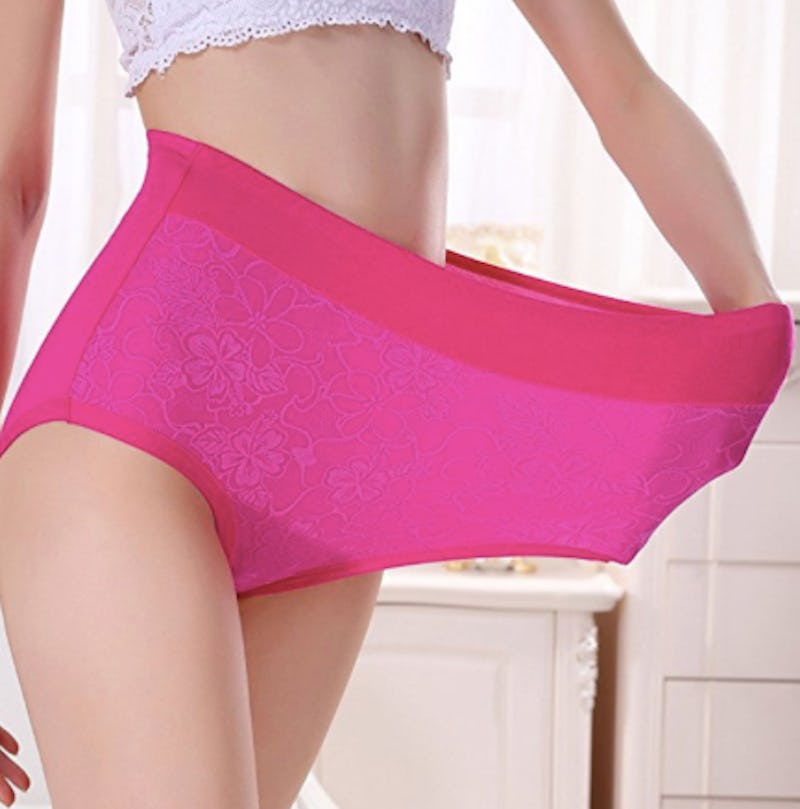 Amazon
There are some weird things on Amazon, and that weirdness continues into the underwear department. The online retailer is known for carrying a range of different kinds of items, and the hilarious but genius pairs of underwear on Amazon are no exception. When shopping for new underwear, I usually look for comfortable cotton to sleep in, different kinds of thongs to wear during the day, and then a few pairs for special occasions.
But now, you can find some pretty hilariously interesting kinds of underwear on Amazon. There is underwear that you wear during your period without a pad or tampon (which, I still don't understand how it works). There are some styles that you fasten on and off of your body, in case you need to change on the go. You can find microfiber or moisture-wicking undies, and you can find super-stretchy ones.
Whatever types of underwear you're looking for, Amazon probably carries them. And while they may seem weird or strange or just plain funny, they all have a purpose. And usually their purpose is actually a game-changer when it comes to getting dressed. So, if you're searching for some new underwear, consider these brilliant (if not slightly bizarre) options.