10 Powerful Muslim Voices Share The Best Ways To Be An Ally To Muslim Women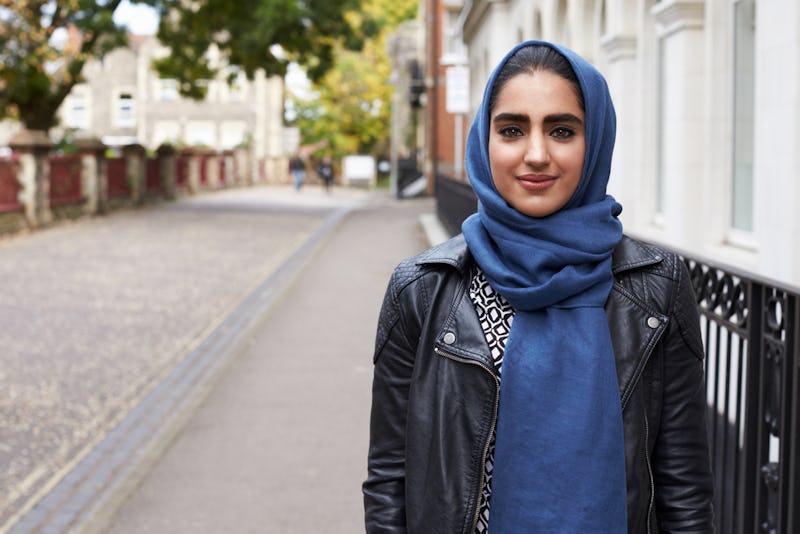 Monkey Business Images/Shutterstock
Nada Mousa is a politics and culture lead writer for MuslimGirl.com, the world's leading platform for Muslim Women voices.
On March 15, 2019, the Muslim community lost 51 beautiful worshipping souls to a terrorist attack. As the world continues to cope and heal from this crime on humanity, people globally are discussing ways to be the best ally for the Muslim community; especially for Muslim women and nonbinary folks.
According to a recent Pew research study, 75 percent of adult Muslims say there is "a lot" of discrimination against the Muslim community. Among those are Muslim women. By wearing physical markers, such as the hijab, Muslim women are increasingly targeted.
But all hope is not lost. Allyship and comradery are the strongest tools we have to use in the face of growing islamophobia. For example, in the wake of the New Zealand attack, New Zealanders could be found guarding mosques, wearing hijabs in solidarity, and condemning heinous acts of hatred. In this instance, the world watched allyship play out on a mass scale as people across racial, religious, and political backgrounds bonded together in the name of peace.
Such visible demonstrations are just one type of allyship. To ensure continued support for Muslim women and nonbinary folks and in commemoration of the third annual Muslim Women's Day, 10 Muslim voices share their advice for being an ally. Through their stories and insights, we are reminded that Muslim women and nonbinary folks were made vulnerable by an unjust system and that, truly, they are not inherently weak.