10 Powerful Quotes About Rape Culture & Surviving Sexual Assault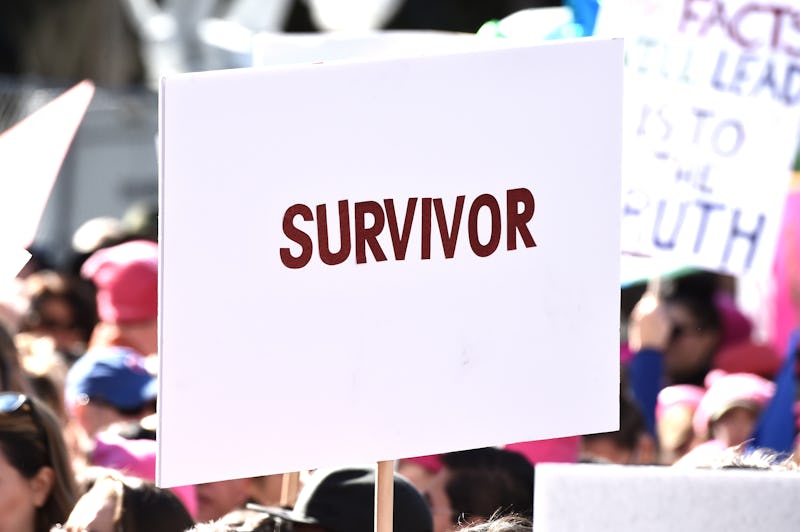 Amanda Edwards/Getty Images Entertainment/Getty Images
Once again, the nation is talking about sexual assault. Supreme Court Justice nominee Brett Kavanaugh is accused of committing sexual misconduct while he was in high school. As the Senate prepares to hear testimony from both parties, Kavanaugh's accuser, Christine Blasely Ford, has been subjected to a litany of dismissive and abusive comments. In a tweet posted Friday morning, President Donald Trump said that if the assault had been "as bad as she says, charges would have been immediately filed with local Law Enforcement Authorities."
If Trump truly wants to know why Ford didn't report the assault immediately, perhaps he should take a moment actually listen to the experiences of people who have survived sexual assault. Countless people have spoken out on social media about their experiences, tweeting their stories with the hashtag #WhyIDidntReport.
I urge you to pay attention to what survivors have said about their experiences. Many of the following quotes from authors express how pervasive the trauma and damage from a sexual assault can be. That pain is undoubtedly still relevant to the victim, no matter how many years have passed.
So, here are 10 quotes from books about being a survivor of sexual assault:
If you or someone you know has been sexually assaulted, call the National Sexual Assault Telephone Hotline at 800-656-HOPE (4673) or visit online.rainn.org.