10 Accessories Our Senior Fashion Editor Wants This July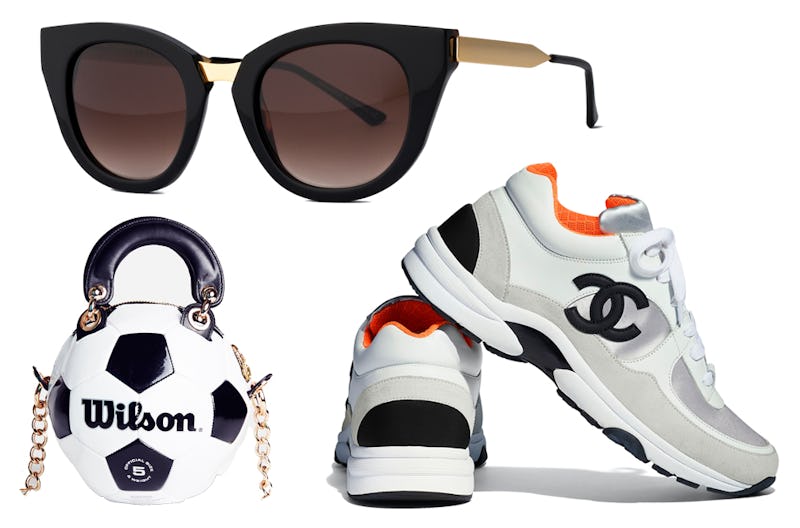 July is here and with it comes all the excitement and celebratory attire of the 4th and a full two more months of summer to enjoy. Of course there's the traditional mindset of the donning patriotic red, white, and blue but I'm extra so I think fireworks and sparklers. Anything that I can wear to emulate that (aka anything that is not for a wallflower) has my name all over it. With summer well underway, the only thing on my mind is how to round out my wardrobe with the chicest and most extra things (but always smart buys) I can find. Luckily, there is no shortage of things you can buy that will absolutely help you to stand out all month long in the best way possible.
I personally think that accessories are the best way to add some extra to your outfit without it feeling too overwhelming. Especially in the summer, when we tend to wear less clothing because of the heat, accessories become increasingly more important to make a simple and fairly minimal outfit special. A bag or pair of earrings can have that desired effect. Same goes for a great pair of sunglasses. And it's also no secret that, whatever the season, a shoe can make or break an outfit. So this month, I'm bringing you all the best accessories I've seen and am dying to get my hands on — everything from the ultimate furry slides to the only bag you should carry during the World Cup (because I love dressing for any occasion and always fully commit to a theme). This is the only list you need to consult for your summer accessory finds!