Miss President Obama? These Books Will Help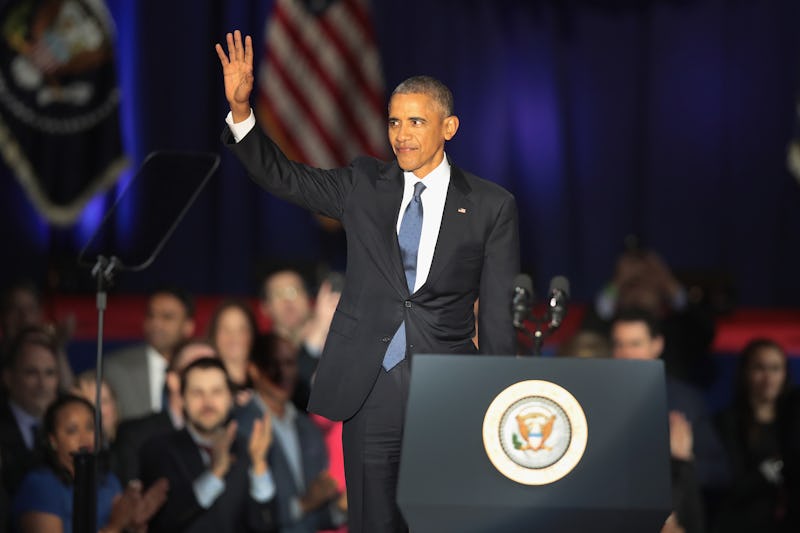 Scott Olson/Getty Images News/Getty Images
If you're missing the 44th Commander-in-Chief, you're not alone. Millions (rough estimate, by yours truly) of Americans were ready to offer former-president Barack Obama a third term in the White House; especially after the 2016 election exploded in a big, Tweet-y mess all over the place. But what is it that makes the previous Commander-in-Chief so beloved anyway — and what will Barack Obama's legacy be to the American people?
Now I know, I know — not everyone loved President Obama. Plenty of people didn't love him at all. (I don't know any, but I hear you're out there and I'm always available for coffee and conversation.) But for those who did love Obama, you folks really, really seemed to love him. Like One Direction fangirl love. (I mean, can we just talk about the President Obama memes for a second?) So, was it his political passion? His bookworm tendencies? His skill at delivering a truly killer speech? His measured and methodical decision making? His ability to go more than four seconds without rage-Tweeting international leaders and department stores with equal severity? All of the above? And more?
Whatever the qualities that have endeared former-president Obama to the American people forever, there's no question that Obama has left a significant legacy — and, for those of us who miss him, pretty big shoes to fill. Here are 11 books about Barack Obama's legacy.