Everyone Is Talking About This Eerie YA Novel — & These Quotes Will Convince You To Read It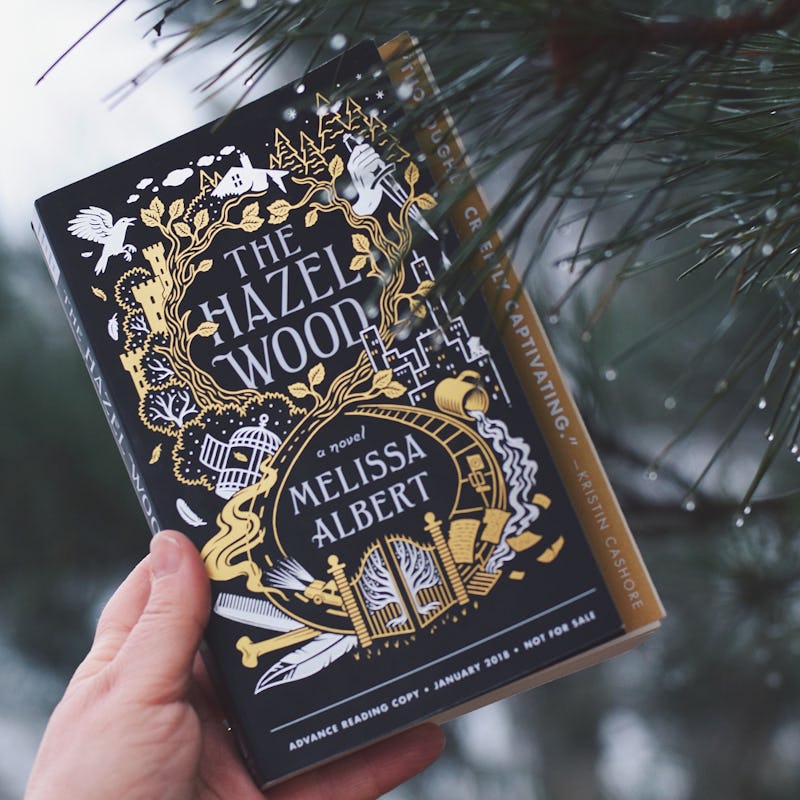 fictiontea/Instagram
Like so many other fantasy readers, I have spent countless hours wishing I could cross the line between reality and fiction — that is, until I entered the chilling world of Melissa Albert's new young adult novel and realized that not all fairy tales are about cute talking animals, true love's kiss, and happy endings. In fact, some — like the ones in the pages of The Hazel Wood, out now from Flatiron Books — are so disturbing, they'll send you screaming for your life. If this year's buzziest book isn't on your TBR list yet, these breathtaking quotes from The Hazel Wood will make you want to read it ASAP.
Once upon a time, 17-year-old Alice Proserpine lived her life on the open road alongside her beloved mother, Ella. It seemed no matter where the pair went — a trailer in Tacoma, a storefront theater in Chicago, a guest house in Los Angeles — bad luck followed them everywhere. That is, until the day Ella receives a letter informing her that her mother, Althea Proserpine, the author of a slim collection of dark fairy tales with a cult-like following, has died, and she declares them finally free. But when Ella is abducted by a mysterious man who claims to be from Hinterland, the same world of Althea's fairy tales, it becomes increasingly clear to Alice that their bad luck has only just begun.
To get Ella back, Alice is convinced she must find the one place her mother made her promise never to go: The Hazel Wood, her grandmother Althea's mysterious estate. With the help of her classmate and Hinterland superfan Ellery Finch, who may have ulterior motives of his own, Alice begins to uncover the secrets of her family's past, secrets that lead her straight to the menacing world of Hinterland.
The Hazel Wood by Melissa Albert, $14, Amazon
Perfect for fans of the film Pan's Labyrinth, Lev Grossman's Magicians trilogy, and Kelly Link's short stories, The Hazel Wood is a bewitching fantasy for readers who aren't afraid of the sinister side of fairy tales. It is a truly alluring tale that reveals the danger, darkness, and death hiding behind every "Once upon a time," but it is author Melissa Albert's dreamlike prose that will have readers under her spell. Rich and lyrical, each line draws you further and further into the devastating world of Hinterland.
Here's a taste of 11 of the best ones: