Cassian Andor's 'Rogue One' Quotes Are So Memorable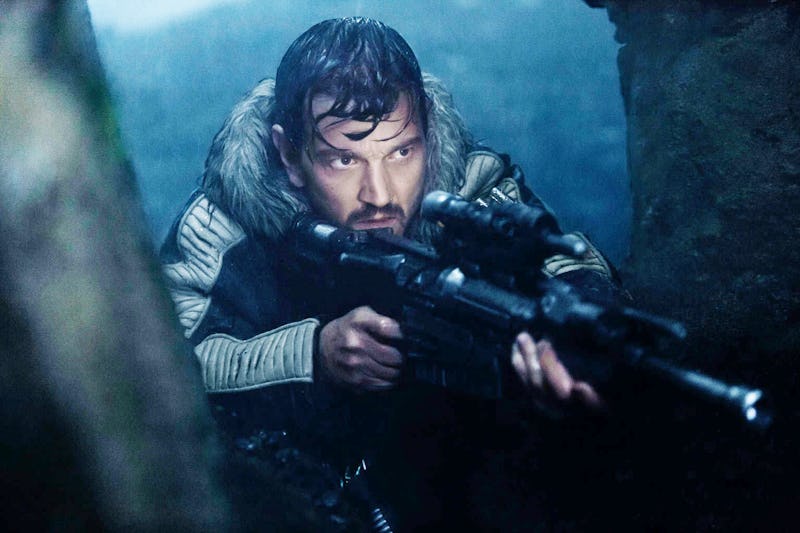 Walt Disney Pictures/Lucasfilm
It's no secret that Rogue One was incredibly quotable, but you have to admit that some of the most poignant quotes were said by Cassian Andor, and that merits a discussion. As the leader of the Rogue One team, it fell to Cassian to make sure that they kept it together at various points, worked together in harmony, and always placed their focus on what they were fighting to save. While the Rogue One team was a band of misfits coming together and learning to trust one another, it was Cassian who was the most grounded and devoted to the cause at hand. Can you tell he was one of my favorites?
While he wasn't much of a comic relief (although he did have a few zingers, as you'll soon see), Cassian's most quotable moments prove that he is a born leader and the ultimate team player. When he wasn't busy trying to narrowly escape capture or destruction, he was able to connect on a deeper level with Jyn; each of these scenarios left plenty of room for Cassian to express his own feelings, his beliefs on his destiny, and why he cannot afford to go backwards.
And so, on that note, let's revisit some of Cassian's best and most beloved quotes, the ones the define this leader of few words and great strength.