11 Things To Do With Your BFF On Valentine's Day That Cost Practically Nothing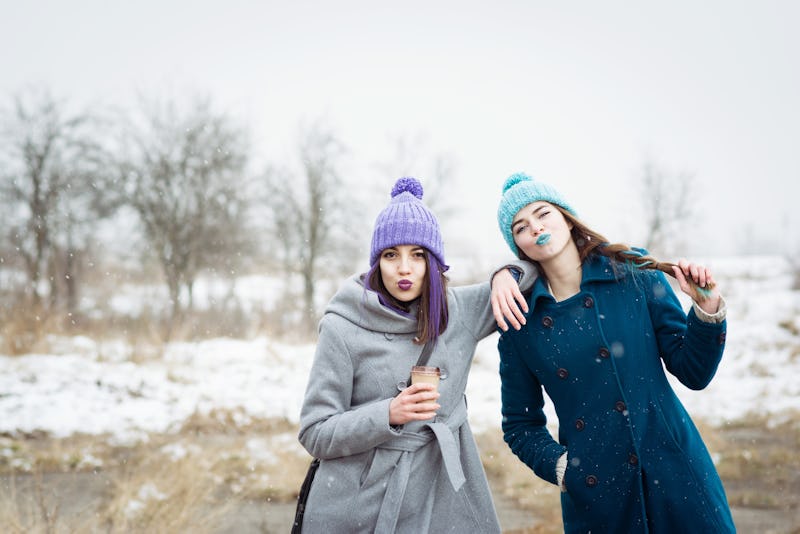 Fotolia
Valentine's Day doesn't have to be expensive — and it doesn't have to be about romantic love. My favorite thing about Valentine's Day is that you can celebrate it however you want, or even have an anti-celebration. If you hate the whole shebang, you can wear all black and throw an anti-Valentine's Day party for all of your fellow haters. If you're like me and you love love, you can find ways to celebrate it, whether you're single or partnered. And maybe one of my favorite ways to recognize the day is by having a cheap Valentine's Day celebration with friends.
At different points in my life, I've interpreted Valentine's Day in totally different ways. On more than one single year, I've made love notes for all of my friends. One year in college, I was trapped in a snow storm in rural New York and my boyfriend at the time and I made cocktails from cheap white rum and Emergen-C, because that's all we had on hand. And one of my most memorable Valentine's Days was when my current partner rented a scooter and drove me to different activities around Guatemala that followed the theme "different is good," because he and I are super different people. It ended in him buying me a sewing machine, which is the most thoughtful Valentine's Day gift I've ever gotten.
As you can see, I'm firmly pro-Valentine's Day. But I don't think it has to be a cookie cutter holiday starring an expensive meal and long-stem red roses. And while I do think it should be about love, I don't think it has to be about romantic love. So with that in mind, here are 11 cheap AF things to do with your BFF this Valentine's Day.