These Creepy Goosebumps Covers Definitely Gave You Nightmares As A Kid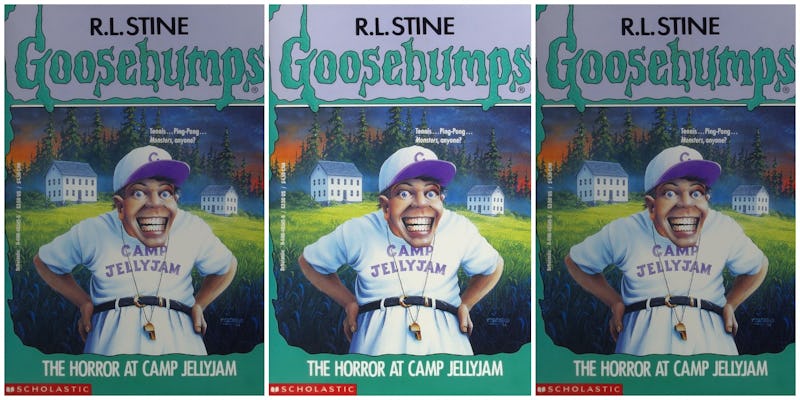 I was easily scared as a kid, so book covers with even a hint of horror had me sleeping with the lights on. Though most children's book covers were pretty scaredy-cat friendly, the Goosebumps section of the library was another story altogether. I think even now, as an adult, I can say without shame that R.L. Stine's Goosebumps covers were really freakin' terrifying.
As a kid, I was too scared to actually enter the section of the library with the Goosebumps covers — but I was also really curious about what all the new R.L Stine books looked like. I didn't even need to crack the cover to get a feel for the story; the monster was usually right there on the front — whether it was a swamp monster or a haunted dolll.
If you spent a lot of time in libraries as a kid, you probably vividly remember at least one or two Goosebumps covers that sent chills down your spine. Maybe you even had nightmares after looking at the covers, though of course now the thought just makes you laugh.
Or does it?
All of the Goosebumps covers were pretty horrifying, but these 10 are the creepiest of all time: