Make Your Evening Commute A Little More Bearable With These 11 Essay Collections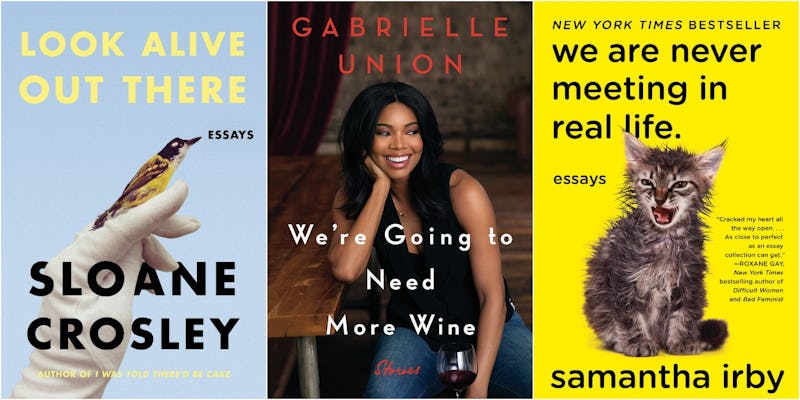 We talk a lot about the dreaded morning trek to work, but to be honest, I think I've always hated my evening commute way more. When I was taking the train twice a day every day, there was nothing worse after a long eight hours (or more) in the office than stuffing myself into the sardine can that is the New York City subway, holding my heavy laptop on my back the entire way. Even when I finally snagged a coveted seat, I was always way less inclined to pull out a book in the evenings than I was in the morning. That is, until I made it a point to carry essay collections with me.
These books were exactly what I needed to make the most of that often stressful commute, because I could normally read an entire essay in one sitting. If you're looking to fit some reading time in between strap-hanging and train delays, I've got a list of some of the best essay collections for your journey home. These are all some mix of seriously funny or supremely hopeful, and they'll help you forget the stress of your day while, just maybe, actually enjoying that hour long ride home. Hey, you can dream, right?