11 Fascinating Facts About Alexandria Ocasio-Cortez You Need To Know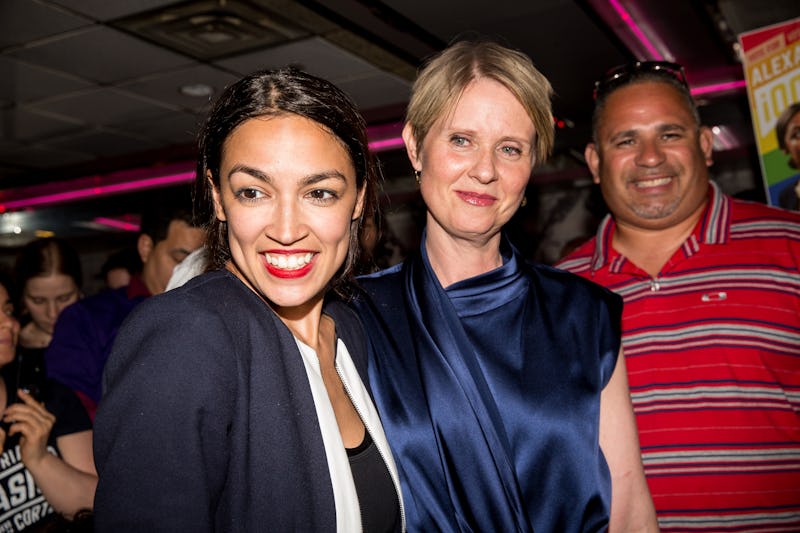 Scott Heins/Getty Images News/Getty Images
A 28-year-old Democratic socialist from New York shook up establishment politics on Tuesday when she beat an incumbent who's served in Congress since 1999. Although the millennial candidate has already made a name for herself, she still needs to clench one more victory come November. But before her name appears on another ballot, there are some facts you should know about Alexandria Ocasio-Cortez in order to fully understand what she stands for — and what Tuesday's victory means for establishment Democrats.
Born and bred in the Bronx, Ocasio-Cortez ran a campaign that attracted both local and national support. She ultimately ousted Rep. Joseph Crowley (D-NY), who many Democrats viewed as the natural successor to House Minority Leader Nancy Pelosi. The race now comes down to her and Republican candidate Anthony Pappas, an economics and finance professor at St. John's University.
Ocasio-Cortez celebrated her primary win on Twitter by thanking Crowley for his service representing New York's 14th congressional district. After his loss, Crowley announced that he would fully support Ocasio-Cortez and all Democrats in the midterm elections.
"This is the start of a movement," she tweeted, thanking her supporters for carrying her to victory. "I look forward to working towards a takeback of the House on a strong platform of economic, social, and racial justice for working class New Yorkers & Americans."