11 Foods That Will Help You Feel Healthier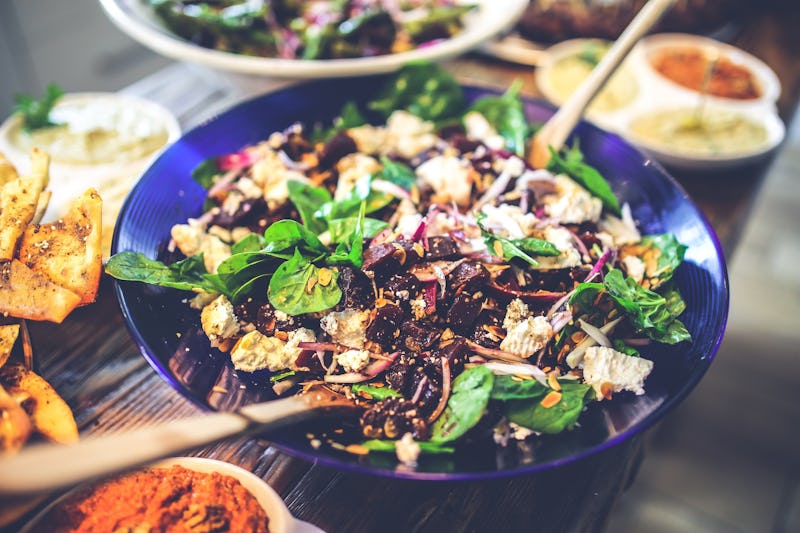 Pexels
We've all been there: After a day of indulging in pizza and doughnuts at the office, we get home and need to eat something healthy to make us feel a little better. During these times, it's good to know what foods to eat that help repair a day of unhealthy eating. Nothing will technically "undo" what you've eaten, but there's no need to. You had some food you enjoyed, and now's the time to eat well moving forward.
"Indulging is part of every healthy diet, as long as you do it an a thoughtful, planned out, conscious way instead of mindlessly eating an entire sleeve of cookies," says Brigitte Zeitlin, MPH, RD, CDN over email. "The main thing to remember is to be kind to yourself and move on from it quickly. If you throw yourself a pity party, you're more likely to continue to overindulge than to bounce back. And remember the key to bouncing back quickly is to eat better, not less."
If you find that your stomach doesn't feel its greatest and your in need for some feel-good health foods, consider incorporating these 11 foods into your next meal that can help you recover after a day of unhealthy eating.