11 Foods That Can Help Improve Your Gut Health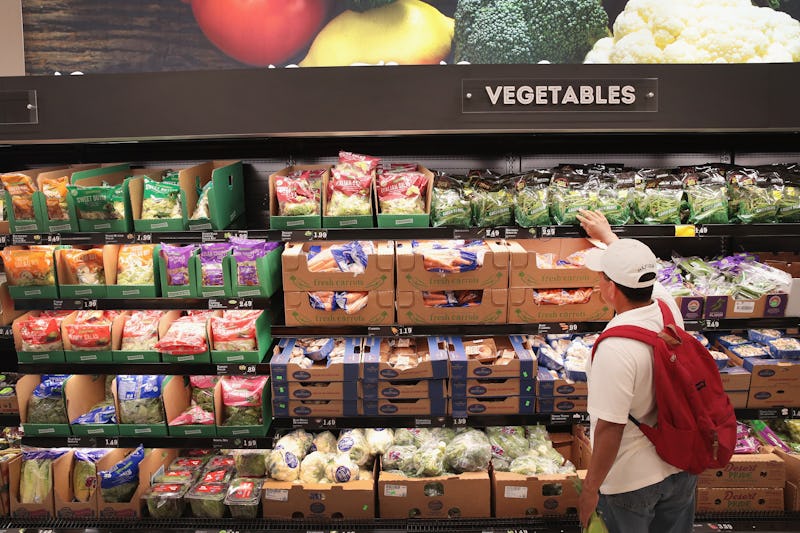 Scott Olson/Getty Images News/Getty Images
You know that saying, "You are what you eat?" Well, it's a lot more accurate that you might think. Some foods can help you have a healthy gut microbiome, aka the complex community of microorganisms that live in your digestive tract. A healthy gut helps our bodies digest and absorb nutrients and fight off intruders that can make us sick like influenza. According to the Physicians Committee for Responsible Medicine, you can improve your gut health in just 24 hours by eating colorful, plant-based foods.
Although you can't see the inside of your gut, there's a lot of bacteria in there — both good and bad. And that bacteria can have a huge impact on your overall health. There may even be a connection between your gut health and your immune system, although more research needs to be done. So it's always a good time to make sure you're paying attention to what's happening in your gut.
The National Institutes of Health states that millions of Americans have or had digestive issues stemming from an unbalanced gut, but there are some easy steps you can take to make your gut microbiome healthier — like stopping by the grocery store to pick up some fruits and vegetables. Fruits and vegetables are good for your your microbiome because they're packed with nutrients that help give the microorganism in your gut diversity. Here is a list of foods that are good for gut health; many of the foods have several other health benefits, so eat up.