11 Funny Galentine's Day Memes That Are SO You & Your BFFs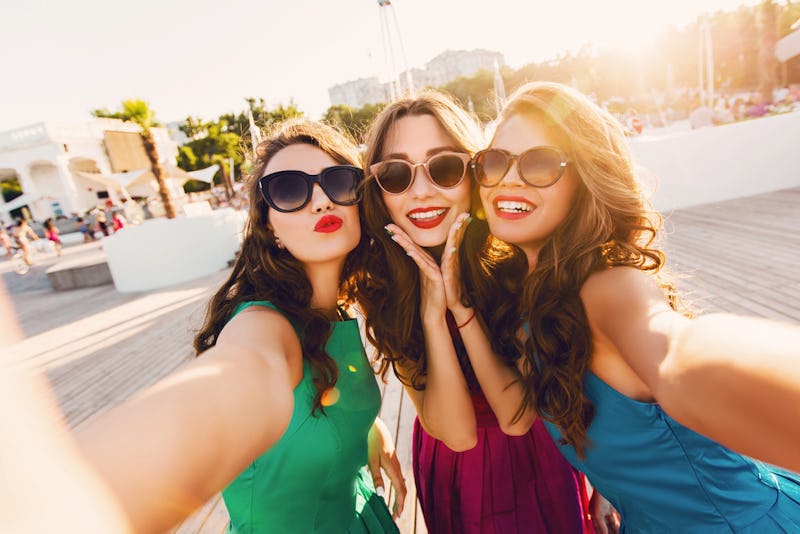 Svitlana Sokolova/Shutterstock
Galentine's Day is obviously a day to celebrate the female friendships in your life, but how you celebrate, is up to you. Since it's the year 2019 and true friendships are defined by wordless meme exchanges (I'm half kidding), I'm going to go ahead and guess you're in the market for some funny Galentine's Day memes. Because no matter what your IRL Galentine's Day plans are, February 13 is going to be a prime day for meme exchange — so lean into it.
Instead of sending your besties the usual random memes, send them some thematic memes that remind them just how much you love them. Despite how we regard it, Galentine's Day isn't actually a national holiday and its survival basically relies on our ability to support it and celebrate it online. So no pressure, but keep Galentine's Day alive by spreading as many memes and bestie love as you can on the holiday.
There aren't enough days in the year to celebrate female friendships and to spread love, gratitude and acceptance. So even if you don't make a big to-do about Galentine's Day IRL, keep the flames of friendship lit online. Besides, memes turn frowns upside down, so make your friend's day by sending some quality memes.