11 Hacks To Make Store-Bought Pasta Sauce Taste Better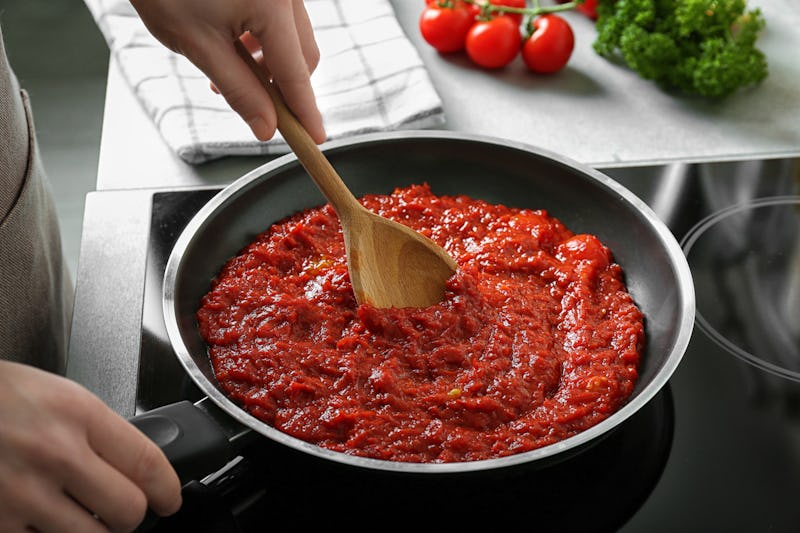 Shutterstock
Whether you're burnt out in the kitchen or just need a few quick and easy meal ideas, there is no shame in finding ways to incorporate store-bought ingredients into your dishes. Pasta is a prime example. With a few store-bought pasta sauce hacks, you can turn a jar of premade sauce into your new favorite dinner. Honestly, picking out which jar to use will be the trickiest part.
There are a few ways to find the best store-bought pasta sauce. For starters, check how much salt and sugar are added to your sauce. If you're looking for something of a "blank slate," a lightly seasoned sauce is best for you. Not a fan of super sweet sauces? Go for an option with low or no sugar added so you can sweeten as you see fit. If you want something robust and full of flavor, finding something roasted and with chunks of tomato will likely be what you need. Even the most bland and boring store-bought sauces can be salvaged with just a few simple ingredients.
Prepare your red pepper flakes, get that pasta water boiling, and have a hearty handful of cheese on hand. You're going to need them later. Here are 11 hacks to make your store-bought pasta sauce taste better.