Podcasts Every Harry Potter Fan Needs In Their Life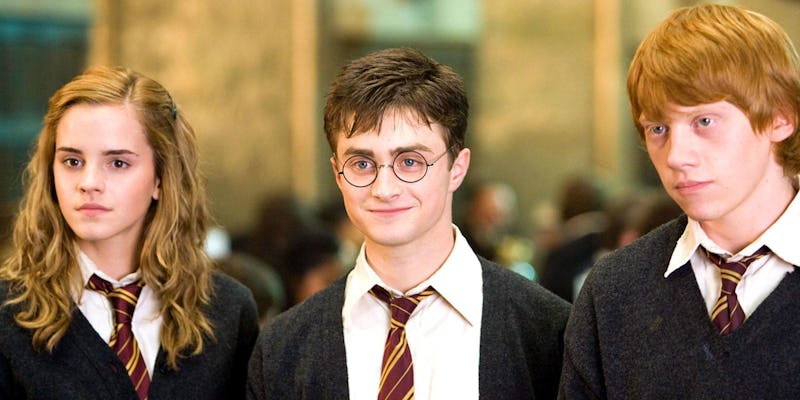 Warner Bros.
One thing that will always be true: I could always use more Harry Potter in my life. And what better way to stay connected with The Boy Who Lived than with a Harry Potter podcast?
One of my favorite things about Harry Potter is its massive, diverse, and, above all, enthusiastic fandom. So many cool and different ideas are coming out of the Potterverse daily, and there's always a new way to explore the series. Which of course, includes the world of podcasting. There are tons of Harry Potter podcasts out there, and each one has its own unique experience to offer.
There is so much to talk about when it comes to Harry Potter. And if you're like me, you're always eager to spin fan theories, soak up new ideas, and rattle off your favorite wizarding in-jokes. Even if your IRL friends and family are sick to death of you talking their ear off about Harry Potter, you can surely find like-minds (and get your daily Potter fix) by tuning into a podcast.
With the magic of podcasts, your life can be all Harry Potter, all the time. (A dream come true!) So grab your headphones and get ready to eat up these fantastic podcasts that every Harry Potter fan will adore.