11 Little Diet Changes That Can Help With Anxiety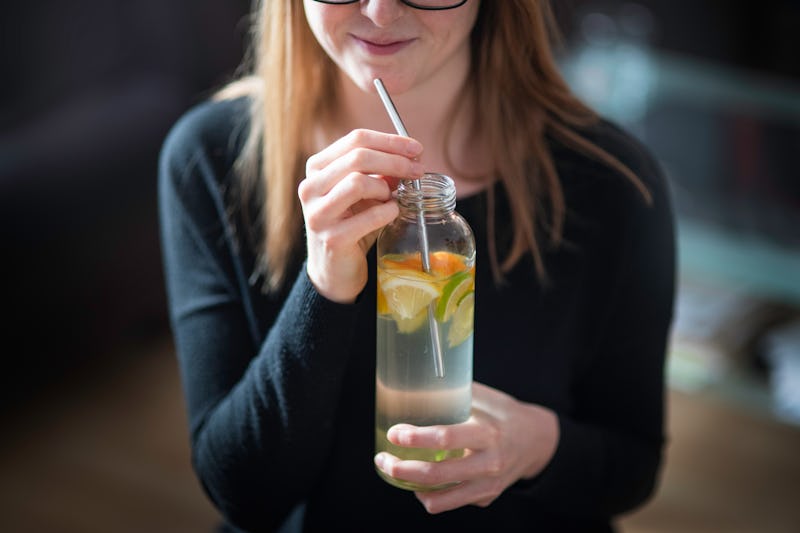 Iza Łysoń / 500px/500px/Getty Images
Anxiety is no fun, and if you're someone who suffers from it, you've likely tried to figure out some tweaks you can make in life to help you feel better. If you're hoping to avoid medication or want to supplement seeing a psychologist, you might consider some little diet changes that can help reduce your anxiety. Many people don't realize it, but what you eat can have a direct effect on how you feel, and your current diet could actually be causing your anxiety or making your anxiety worse.
We're so used to eating a certain way because of how we look and feel physically that we don't even think twice about what our eating habits can do to our brain. But there are many studies that show the link between diet and mental health, according to Harvard Health, and as crazy as it sounds, cleaning up your diet can end up improving your symptoms.
"Getting adequate nutrients is necessary for a healthy mind, body, and soul," says Jessica Swift, RD, also known as Chef Jess, over email. "Making sure you get in those 'feel good foods' is not only beneficial nutritionally but can help ward off anxiety."
Here are 11 little diet changes you can make that can help you reduce your anxiety.