11 Things Every Meal Prepper Needs In Their Kitchen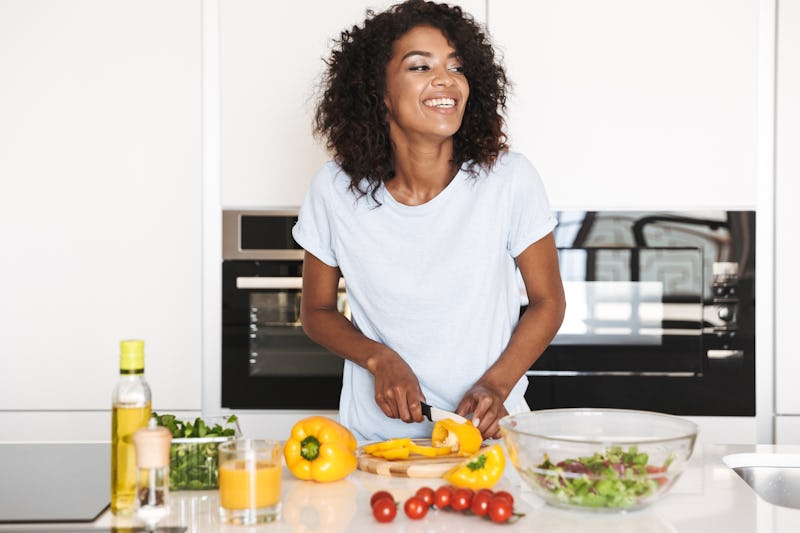 Meal prep is a super practical way to approach, well, meal preparation, in order to eat more homemade food while saving money. Hacks like batch cooking, mason jar smoothies and salads, packing your lunch for work, and making as much of your food ahead of time as possible (so you can save time and still eat well), are great for upping your overall food quality while saving you cash on eating out. And once you're done working for the day, it's so nice to be able to either simply assemble your dinner in a few steps, dish it out of the slow cooker, or pop it in the oven for a few minutes. And snagging a few well-appointed meal prep products can make eating your lunch al desko easier than ever.
Basically, meal prep is in amazing way to practice self-care, and it's fun to boot. Who doesn't want to eat delicious food every day that doesn't cost a fortune? You may need to adjust your schedule a bit, but once you get the hang of your meal prep routine, you might be surprised to find out how simple meal planning can be. Check out these 11 meal prep products that can make throwing together a scrumptious meal super easy.