"Not My President" Protests From Around The U.S.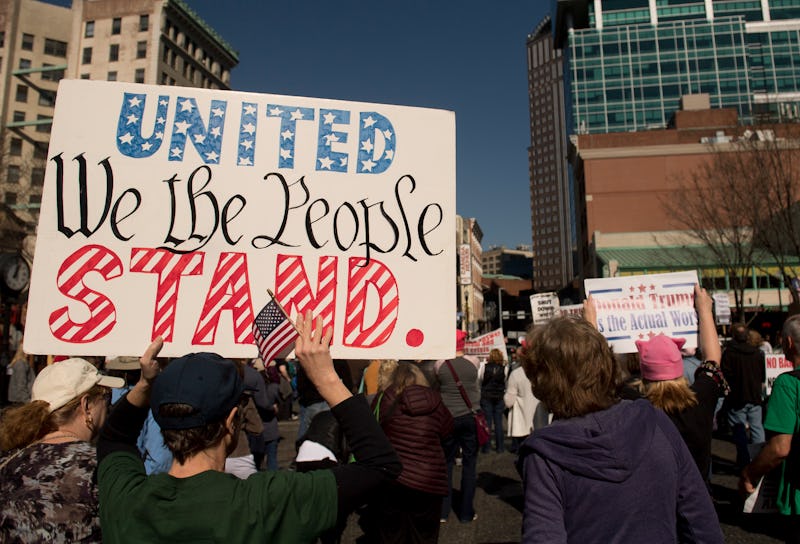 Jeff Swensen/Getty Images News/Getty Images
Normally a federal holiday reserved for overused Abraham Lincoln quotes and photos of George Washington and the Roosevelts, Presidents Day 2017 took an entirely new tone due to increased protests in the wake of Donald Trump's presidency. The message behind the "Not My President" protests is clear — millions of Americans not only view Trump as an illegitimate president, but are willing to take to the streets over and over to drive the point all the way to the White House. Below are some of the best Not My President's Day protest photos that show just how passionate these protesters across the country really are.
The "not my president" slogan began shortly after Trump was elected, when signs containing those words began appearing at anti-Trump protests around the country. It also became a popular hashtag on Twitter in the immediate aftermath of the election, further proving just how much many Americans dislike their new president. With Presidents Day falling exactly a month after Trump's inauguration, the timing of this protest couldn't be more in line with the major uptick in protests that have occurred since Nov. 9. Below are some of the best photos of "Not My President" protesters taking to the streets to once again let the country know that Trump is not a president they will accept.