11 Photos Of Ivanka & Ivana Trump That Really Show The Family Resemblance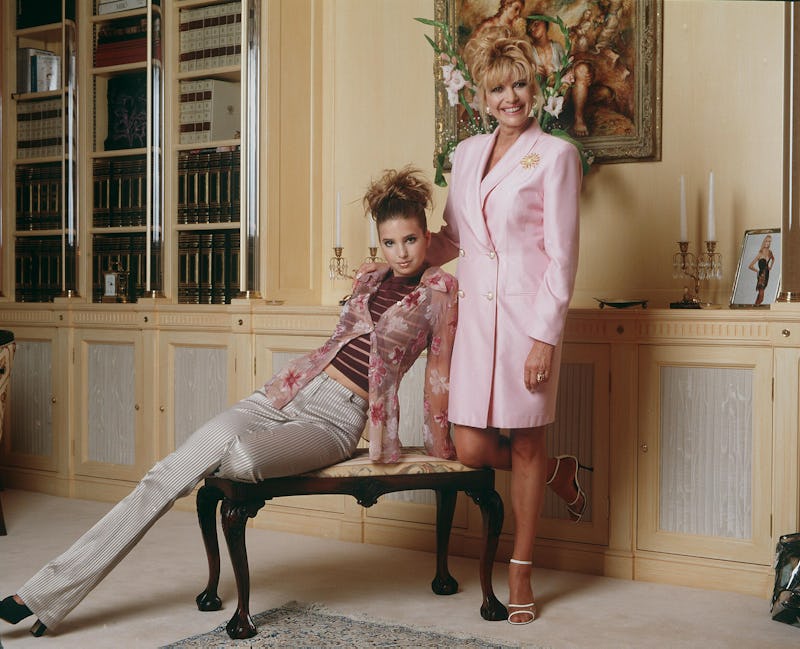 Geoff Wilkinson/REX/Shutterstock
If there's one thing people know about the Trumps (outside of the presidency, at least), it's that they're a pretty close-knit family. Ivanka works alongside her father in the White House, Don Jr. and Eric head up the family business, and Melania has made it clear time and time again that she cares about Barron more than anything. The kids and their parents all appear to get along for the most part, and photos of Ivanka and Ivana Trump reveal what seems to be a lifelong friendship between mother and daughter.
While the spotlight on the Trump family is brighter than it's ever been before, it's a spotlight they've known for decades. Ivanka — arguably the most prominent Trump child, considering her position at the White House — has been attending celebrity events and charity galas with her mother since she was young, while she now attends political events and meets with foreign leaders.
In the photos throughout the years, you can truly tell the similarities between the two. The blonde hair is an obvious one, but their smiles and eyes also look so alike, and sometimes the two even pose for photos in the same stance. Since she was a teen, Ivanka has looked like her mother — though now, many people think it's her father she's emulating, at least in personality, more than ever.