11 Photos Of Marla Maples That Give You A Glimpse Of What She's Grateful For In Life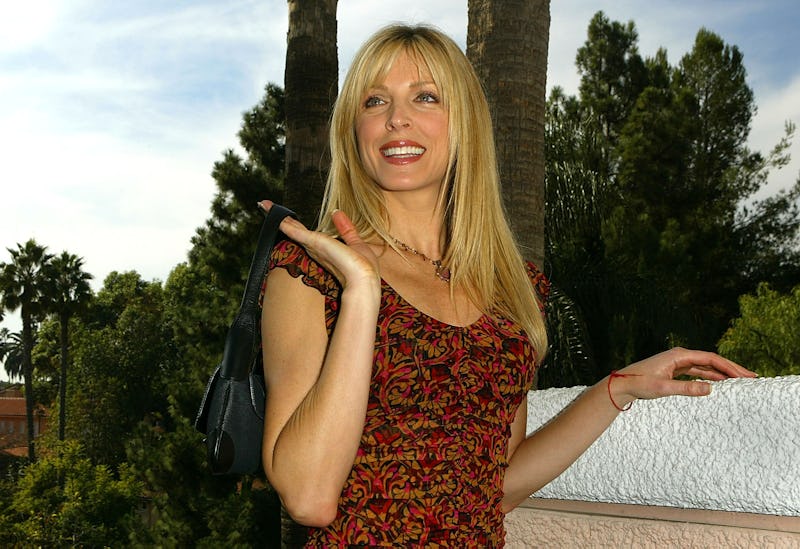 Carlo Allegri/Getty Images Entertainment/Getty Images
President Donald Trump's second wife and mother of his daughter, Tiffany, seems to keep a relatively low public profile, especially when compared to other members of the Trump family. If you've been wondering what Trump's ex has been up to lately, these photos of Marla Maples reveal her fun-loving spirit and close bond with her family, especially her daughter.
In the late 1980s and early 1990s, Trump and Maples were the subject of much tabloid fodder, after rumors circulated in the press that the duo were having an affair during Trump's marriage to his first wife, Ivana. Ivana and Trump eventually divorced in 1992. For their part, Trump and Maples celebrated the birth of their daughter in 1993 and married shortly thereafter in December of the same year. The couple eventually separated in 1997 and officially divorced in 1999.
While Maples is perhaps most famous for her marriage to Trump, she achieved acclaim through various performance arts endeavors as well. While she was married to Trump, Maples made guest appearances on various television shows and also had roles in several films. She continued to appear in films following her divorce and also starred in an off-Broadway production called Love, Loss and What I Wore. She released a music album called The Endless in 2013 and appeared on Dancing with the Stars in 2016.
Recent photos of Maples indicate that she seems to continue to be keeping busy, spending time traveling and bonding with family and friends. Indeed, the photos below capture her zest for spending quality time with her loved ones — and having fun along the way.