11 Brands That Make Size Inclusive Bridesmaid Dresses Under $300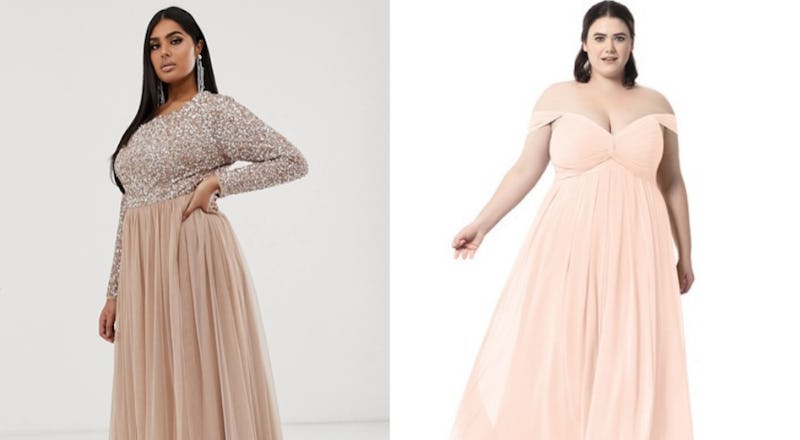 Imagine this: You're the only plus size bridesmaid in the wedding party. The bride's not plus size. The other bridesmaids aren't plus size. And what you're wearing to the wedding? Well, that certainly isn't up to you. The best case scenario is that the bride makes a concerted effort to find options that fit everyone in the party. And the worst case scenario is that the bride chooses a brand that doesn't even offer bigger styles. But with more and more bridal brands offering inclusive sizing options within their bridesmaids dress collections, that positive scenario is becoming much more common than the negative one.
That said, finding outfit options for every person in a bridal party should never be a problem. The last thing any bridesmaids wants to worry about on a wedding day is whether or not they'll fit into what they're wearing, especially if their job is to make sure all of the attention is on the bride. Luckily, there are brands that are making wedding days that much more comfortable for every bridesmaids, with styles for all shapes and sizes. But if you're still searching for that perfect dress for everyone in your bridal party, here are 11 bridesmaid dress options that will make your whole squad look fabulous.