11 Spooky AF Poems For Halloween Season Instagram Captions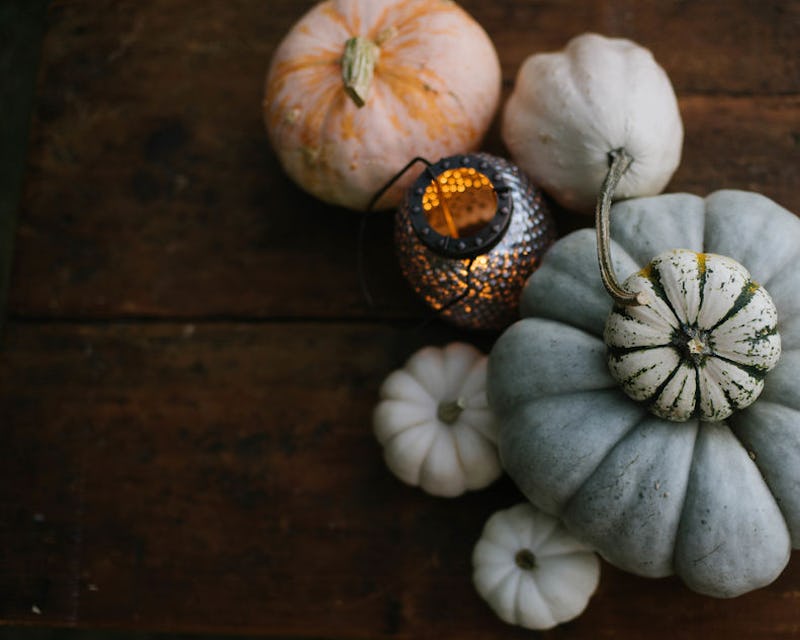 Tina Crespo/Stocksy
October is here, and you know what that means: it is officially time to get in the Halloween spirit. In addition to watching horror movies, eating candy corn, and decorating your house with fake cobwebs and skulls this year, don't forget to read some spooky poems for Halloween season. Nothing quite says All Hallows Eve like reciting scary stanzas about ghosts, witches, bats, and bad omens.
When you think of poetry, what comes to mind? Most people associate it with love, romance, and heartache, but poetry actually has a long and rich history of being, well, spooky. From Edgar Allan Poe and Emily Dickinson to Rainer Maria Rilke and John Keats, poets have been penning spine-tingling stanzas about things like haunted houses, wicked witches, and possessed people for centuries. Halloween is, of course, the perfect time to read them.
Whether you are looking for something scary to read at your annual holiday bash, or just trying to get into the spirit of the holiday on your own, these 11 spooky poems for Halloween season just might be exactly what you need. But be warned: just because these poems are shorter than your typical horror novel or scary story doesn't mean they're any less terrifying.