11 Statistics About The Pay Gap For Black Women That Everyone Needs To Know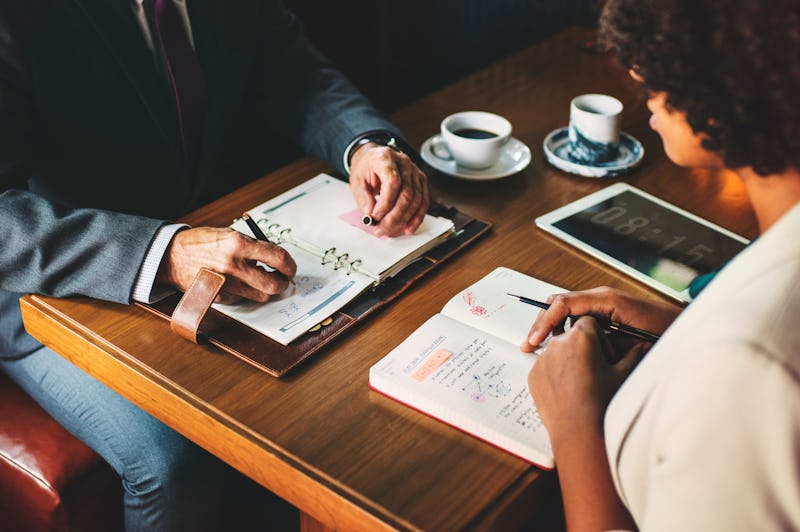 rawpixel/Unsplash
Black women in America had to work until August 7 — eight months into 2018 — to earn the same income as their white male counterparts made in 2017. Statistics about the pay gay for black women highlight just how detrimental that wage gap is for women of color and their families.
National Equal Pay Day fell on April 10 this year, marking the number of days into 2018 it took for women overall to earn the same income as white men did in the previous calendar year. But as the distance between National Equal Pay Day and Black Women's Equal Pay Day in August shows, women of color face a much wider wage gap. According to a new study by Lean In and SurveyMonkey, in partnership with the National Urban League, more than one third of Americans aren't even aware of a pay gap between black women and white men. Similarly, the study found 50 percent of people — including nearly half of hiring managers — don't know black women make less than white women on average.
Equal pay advocates say raising the minimum wage would drastically shrink that wage gap, as the National Women's Law Center (NWLC) estimates that nearly two-thirds of minimum wage workers are women. Women of color are especially overrepresented in low-wage jobs. In order to fully understand what the wage gap means for black women, it's important to look at how unequal pay compounds year after year.