11 Stephen Hawking Quotes That'll Inspire You To Never Stop Learning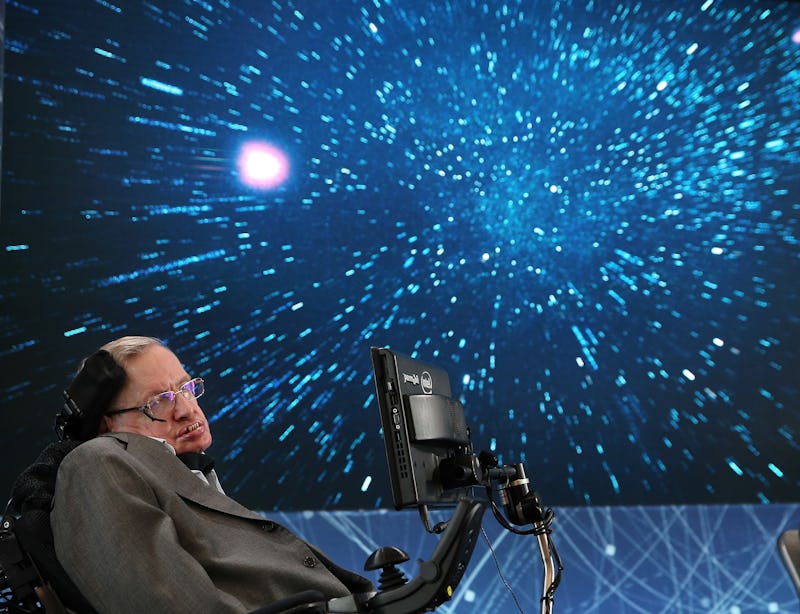 Jemal Countess/Getty Images Entertainment/Getty Images
On March 14, 2018, one of the world's most renowned scientists passed away at the age of 76. As the world remembers him and honors his memory, it's fitting to look back on some of Stephen Hawking's most inspirational quotes, many of which encourage people to never stop learning and to realize that their minds have unlimited potential.
Throughout his career, Hawking did revolutionary work in the fields of astronomy, cosmology, and mathematics. He conducted extensive research relating to the origin and development of the universe and also published a widely popular book on the subject in 1988 — A Brief History of Time — which has sold over 10 million copies. Hawking also served as a professor at the University of Cambridge for most of his career and received more than a dozen different honorary academic degrees for his trailblazing scientific work.
In addition to his professional achievements, Hawking was known for his personal resilience, as he battled the neurodegenerative disease ALS (amyotrophic lateral sclerosis) from age 21 onward. The disease left him almost completely paralyzed, but did not stop him from pursuing his lofty scientific ambitions.
Hawking's children, Lucy, Robert and Tim, released a statement announcing their father's passing.
He was a great scientist and an extraordinary man whose work and legacy will live on for many years. His courage and persistence with his brilliance and humor inspired people across the world. He once said, "It would not be much of a universe if it wasn't home to the people you love." We will miss him forever.
The quotes below serve as poignant reminders of Hawking's extraordinary findings — and are words which will likely serve as inspiration for many generations to come.