11 Signs You're Spending Too Much Time In The Sun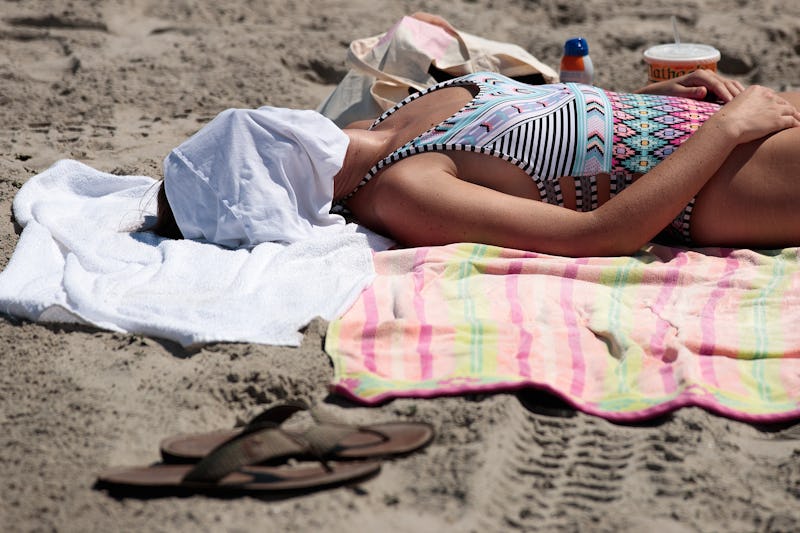 Drew Angerer/Getty Images News/Getty Images
Being outside is great. It's nice to soak up fresh air, and the sunshine can be rejuvenating and energizing. However, too much outdoor time can have its negative health effects and if you spend a lot of time outside, you might be exhibiting some subtle signs you're spending too much time in the sun. We all know that too much sun exposure can lead to skin cancer down the line, but there are some more immediate symptoms that can let you know when it's time to start hanging in the shade or indoors a little more frequently.
"Spending too much time in the sun may lead to some hazardous effects on the body, especially the skin," says Nesochi Okeke-Igbokwe, M.D., M.S. over email. "Overexposure to the sun's UV rays may have an overwhelmingly damaging effect on the skin, which can ultimately increase the risk of future skin cancers. It is important to limit your sun exposure to avoid some of the harmful effects of the sun. Nonetheless, awareness of the subtle signs of excessive sun exposure is definitely essential in protecting your health."
While some sun exposure can boost your mood and improve your energy levels, you want to make sure you're not overdoing it. Here are 11 signs you're spending too much time in the sun.