11 Successful Women On How They Compartmentalize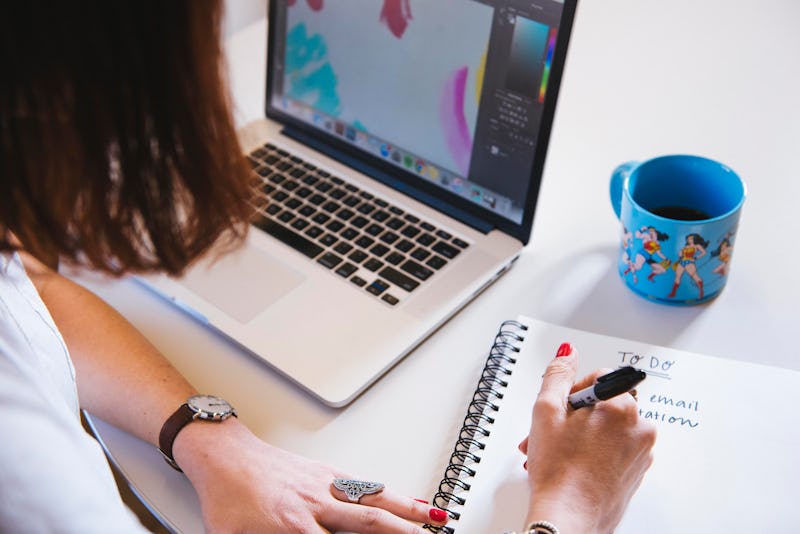 BDG Media, Inc.
When it comes time to focus on one part of your life more than another, compartmentalizing is key. However, it may not always be easy. For instance, you may need to focus on preparing for a big meeting at work, yet you and your significant other had a fight this morning, so it's harder than usual to ignore your phone and give your full attention to the task at hand. Even without a relationship issue, it may be difficult for you to focus on one thing at a time. But to be your most productive self, it is key. When you master how to compartmentalize, it will change your life.
"I think compartmentalizing is such an important and necessary skill," Kavita Sahai, leading Coachultant (Coach +Consultant) and Founder of HaveBigPlans.com, tells Bustle. "I used to find myself drowning in to-do lists. My business was growing exponentially, but my health was declining and my kids were always complaining we were not spending enough time together. Whenever I excelled in one part of my life, the other would suffer. I started to implement this habit of compartmentalizing a couple years ago after my third child was born. Once I started to compartmentalize my life and day, I noticed growth in all areas of my life. You will, too."
Below, you'll see how several successful women compartmentalize, so if you're not doing it already, you'll definitely be motivated to once you see how they do it.