11 Tricks To Help You Sleep When You Have Anxiety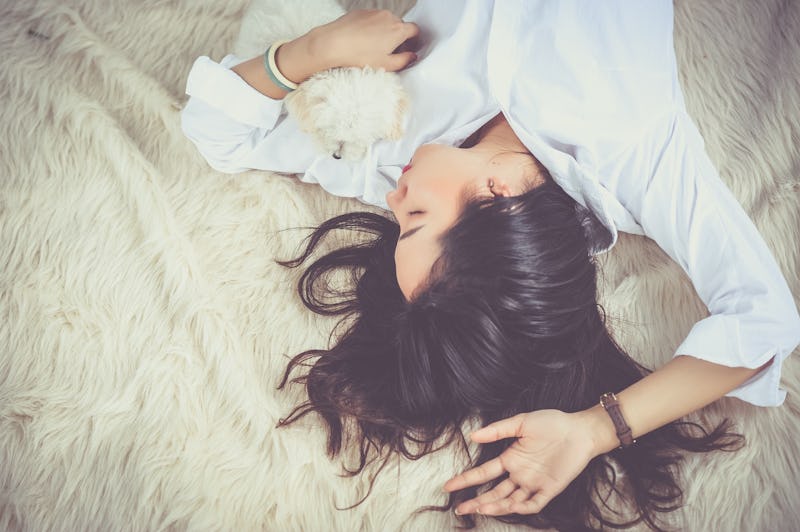 Pexels
Anyone with anxiety knows that trying to get to bed while your heart is racing and your thoughts are reeling can seem impossible at times — and it doesn't help to think about how that lack of sleep will make you feel worse tomorrow. Luckily, there are a number of tricks that can help you sleep when you have anxiety, and although there isn't a one-size fits all cure for everyone, trying out a few of these tactics might be able to help you at least a little bit.
"Anxiety stimulates the sympathetic nervous response—fight or flight—which is biologically programed to keep us alert long after danger has passed," says insomnia expert Sondra Kornblatt over email. "The mind's fearful stories, images, and thoughts about the future create tension in the body. And that physical tension fuels more scared stories — a horrible escalating spiral of fear at night."
Of course, it's important to start off by eating a healthy diet, working out, and engaging in a number of other anxiety-reducing activities to help you fall asleep at night. But if you do all that and none of it is working for you, you might want to consider these 11 tricks to help you sleep when you have anxiety.