11 Podcasts Hosted By Therapists That Can Help Up Your Self-Care Game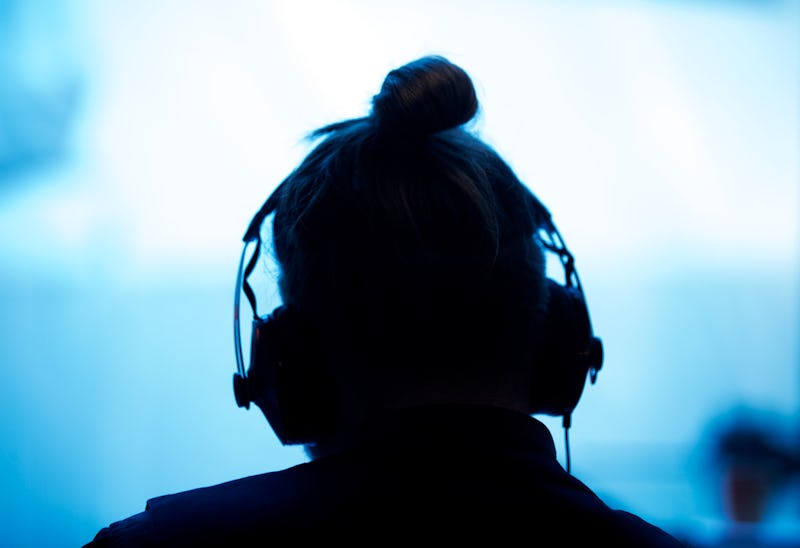 Nils Petter Nilsson/Ombrello/Getty Images News/Getty Images
Sometimes you could use the guidance of someone with an actual background in mental health, but you don't really need to get your booty in a therapist's chair. Luckily there are plenty of mental health professionals who have taken their expertise public by offering self-care tools through therapy podcasts. You can get professional-level tips on how to live a more balanced life from actual psychologists and licensed counselors. To get you started on your self-care podcasting journey, these are 11 therapy podcasts you'll want to check out, including the various ways you can tune in to them.
And there's so much to choose from in this lineup. These mental health experts come from a variety of backgrounds, like marriage counselors, psychologists, licensed clinical social workers, psychotherapists, cognitive behavioral therapists, and family therapists. And they're covering topics like ADHD, substance use, depression, anxiety, relationships, trauma, chronic illnesses, and so much more. While these podcasts' insights can be helpful, it's important to note that, they're not a substitute for therapy.
If you haven't listened to a podcast before, don't worry; it's easy. If you have an iPhone, the Apple Podcast app comes pre-installed, says How-to Geek. And Android users just use Google Play Music. But there are also podcast apps you can download, like Stitcher or Overcast, TIME reports. And if you listen to music on Spotify, you might have noticed that podcasts are also available there as well. So plug your headphones in and get ready for some at-home self-care.