11 Harry Potter Accessories For Grown-Ass Muggles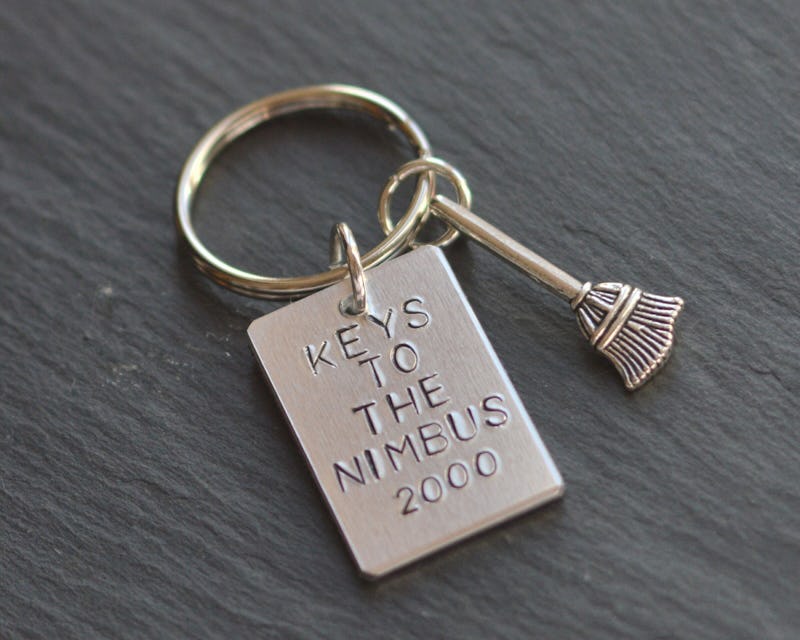 HowCharmingByLucy on Etsy
Looking for a way to seamlessly integrate the Harry Potter fandom of your tween and teen years into your adult life? Maybe you're in need of a perfect gift for the adult Harry Potter fans you know (or the perfect Harry Potter gift for yourself — no judgement here.) Maybe you just really want to demonstrate that your lifelong love of the boy wizard and his magical mates didn't end the moment you grew beyond the series' recommend reading age. Whatever it may be, the fact is: you've found yourself in the market for something that every grown-up Harry Potter fan will love. And I've got some ideas for you.
For those of you who fell into that nine to 12-year-old range back in the good ol' 1990s, when the first tales of the Wizarding World landed on bookstore shelves, the Harry Potter love (see: obsession) has been pretty lifelong — the thing that had you on the edge of your seat when your fourth-grade teachers passed out Scholastic Books orders, and kept you reading well after your bedtime. (Though that flashlight-under-the-covers trick never worked for long… ) And while the love hasn't faded over the years, the fabric of your plush, stuffed Hedwig might have. Which is why it's time for a serious Harry Potter swag upgrade, adulting-style.
Check out these 11 things that every grown-ass Harry Potter fan needs to buy.