11 Things That Can Happen To Your Body During A Workout That You Should Never Ignore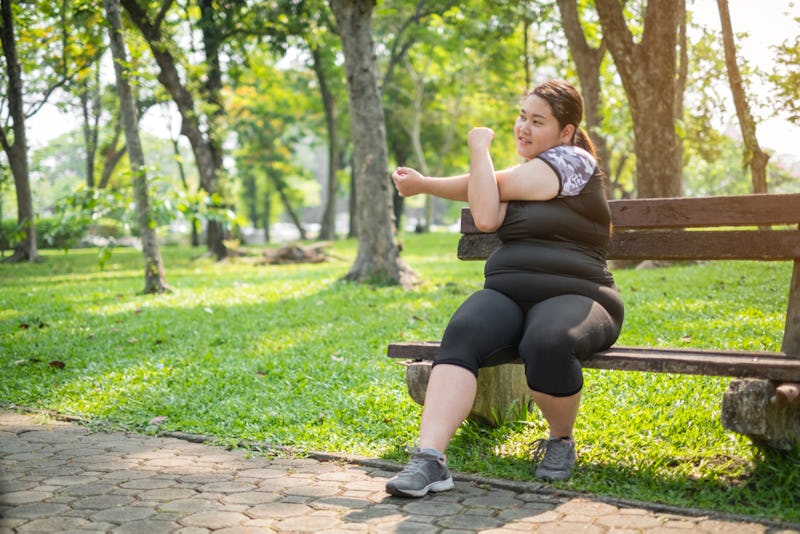 DeepMeaning/Shutterstock
You're at the gym working up a good sweat, and you're really pushing it. But as you're getting your workout on, you start to wonder if the burning in your lungs is a good thing or a sign you should slow it down a bit. It's always smart to listen to what your body is trying to tell you, so these are 11 things that happen during or after a workout that you definitely shouldn't ignore.
The general recommendation is to get 30 minutes of moderate physical activity a day, such as a brisk walk, swimming, or mowing the lawn, according to Mayo Clinic. But adding in a little more intensity throughout the week, says Mayo Clinic, like running or aerobic dancing, and strength training is also good for your health.
But what happens if you take it up a notch? Is "no pain; no gain" really the best way to go? Not according to the experts. Dr. Aaron Baggish, associate director of the Cardiovascular Performance Program at Harvard-affiliated Massachusetts General Hospital, told Harvard Health, "Be sensible if you have symptoms. It's better to get help so you can exercise for years to come rather than suffer a bad side effect because you were being stubborn." Watch out for these signs during and post-workout to make sure you stay safe and healthy.