11 Surprising Things You Do Every Day That 100% Count As Exercise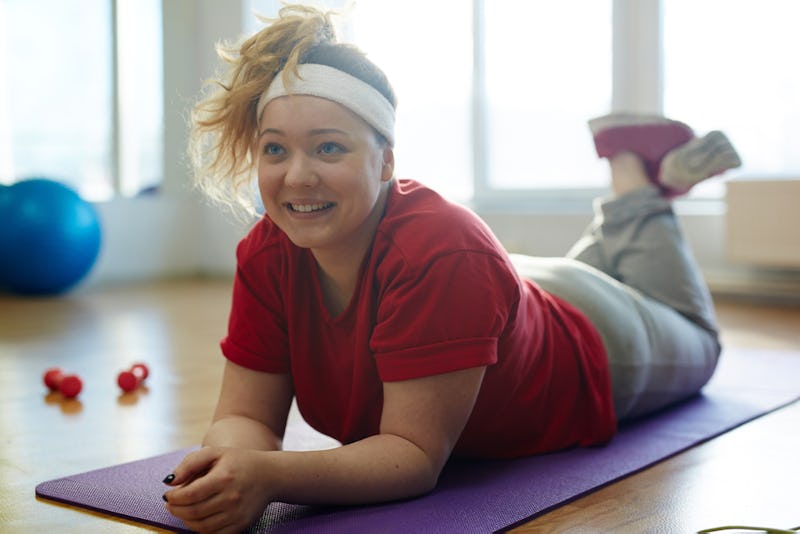 Pressmaster/Shutterstock
Hitting the gym on the regular can seem nearly impossible when you've got all these competing priorities. The good news is you're probably getting in more exercise than you think. I know, I know — you're probably thinking that's totally impossible. But hear me out. When you re-frame exercise to view all movement as activity that's good for your body, you realize that a lot of the things you do every day already count as exercise.
"Getting your heart rate into the recommended 'moderate' heart range doesn't have to mean a full sweat session at the gym," Kate Browne, group fitness instructor and VP of communications for the Body Positive Fitness Alliance, tells Bustle. "You can hit 50 percent of your target heart rate by walking around the grocery store, helping a friend move, or having a mid-day dance party. But all intentional movement counts. Instead trying to figure out how 10 minutes of vacuuming equals in treadmill time, give yourself credit for making the effort to make movement part of your everyday life."
The Department of Health and Human Services recently updated their guidelines and no longer recommend you need to get 10 minutes of physical activity at a time, Bradly Prigge, wellness exercise specialist for Mayo Clinic, tells Bustle. Prigge says these new guidelines mean that "even small chunks of activity are beneficial, like taking the stairs, walking over to a colleagues desk rather than sending an email, or taking a five-minute stretch break every hour." Prigge tells Bustle the important thing is to focus on what provides you energy and what makes you feel better.
So if you haven't made it to the gym in awhile; don't worry. These are 11 activities you probably do on the regular, and they totally count as exercise.