11 DIY Valentine's Day Gifts That Are The Perfect Way To Save Money & Show Your Partner You Care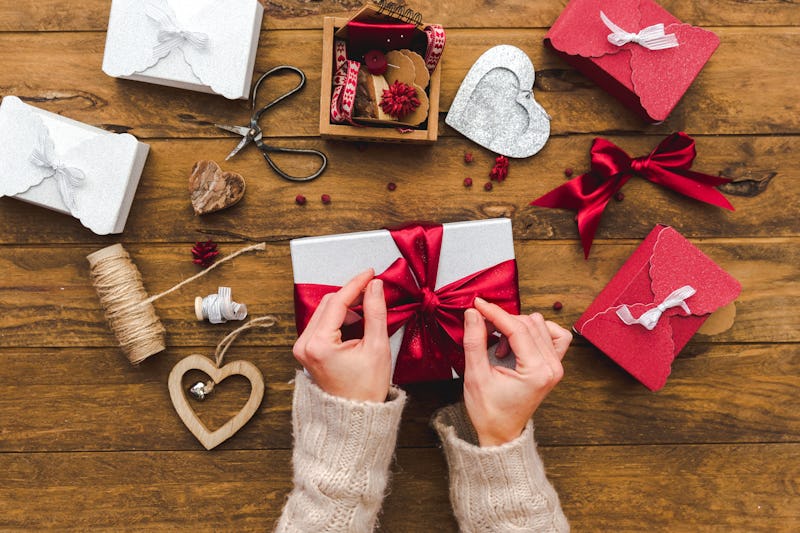 victoria/Fotolia
There are a lot of Valentine's Day haters out there — and for good reason. For a lot of people, Valentine's Day has become less about expressing love and more about spending money. And on top of that, from chocolate boxes to one-time use greeting cards, it's a holiday that appears to be inherently wasteful. It makes sense, then, that so many people think it's a garbage holiday, based on outdated principles and ostentatious shows of "love." But I'm here to tell you that it can still be about love and not be wasteful. You just have to be down to DIY your Valentine's Day.
My love for DIY Valentine's Day stems from my childhood. My father is famous in my hometown for doing over-the-top valentines for my mom every year. His only rules are that it has to be cheap, public and embarrassing. Some classics include painting a two-story heart on the front of our house in whipped cream; attaching a sign that says "Stu Loves Joan" onto her car and making her drive it around for a full week; and using biodegradable paint to create a massive valentine on a snow-covered hill next to the highway. This year will their 32nd Valentine's Day together and he's still coming up with over-the-top the schemes to demonstrate his love every February 14.
Last year, I took inspiration from my dad and did my own over-the-top DIY Valentine's Day project. My partner and I were living in a tiny one bedroom apartment in Thailand but somehow I managed to secretly paint and cut out 100 paper hearts of different sizes. I wrote one reason why I love him on the back of each one and then hung them from our ceiling with fishing wire. When he came home at the end of a long, long day of work, he opened the door to a hundred hearts fluttering around his head. He loved them so much he kept them up for over a month.
Interested in doing your own DIY Valentine's Day but not sure where to start? Check out these 11 DIY Valentine's Day gifts below.