11 Waterproof Snow Boots With The Best Reviews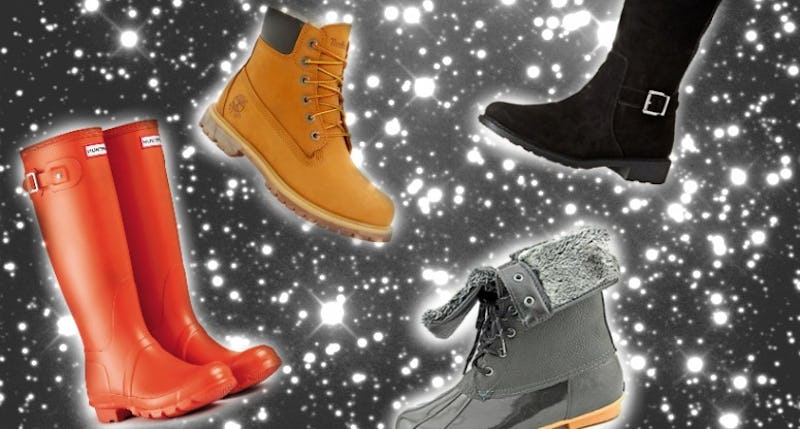 Winter has come (and no, I'm not talking about on Game of Thrones). Now that you've entered the real world, having no more snow days means it's time to find a pair of waterproof snow boots with the best reviews. They're an absolutely necessity for treks to work in the slush, ice, and snow, and if you want the best snow boots, you have to do a little digging.
The best thing to do when choosing a new pair of snow boots is to make sure they're actually waterproof, and that research boils down to reading the reviews. Sometimes sacrificing style for functionality wins out, but this winter, you can find some really cute waterproof snow boots that you'll actually want to wear. Whether a shoe keeps your toes warm and comfortable or cold and shivering comes down to how your shoe stands up to the elements — something you might not find out until it's too late.
My personal recommendation is to check out a pair of duck boots (I have a pair of Sperry duck boots that are amazing and always keep my toes dry), or get some shearling lined leather ones. Whatever you decide on, you'll find yourself wanting to reach for your new boots, even when there's no snow on the ground.