11 Women-Led Movements to Remind You of Your Power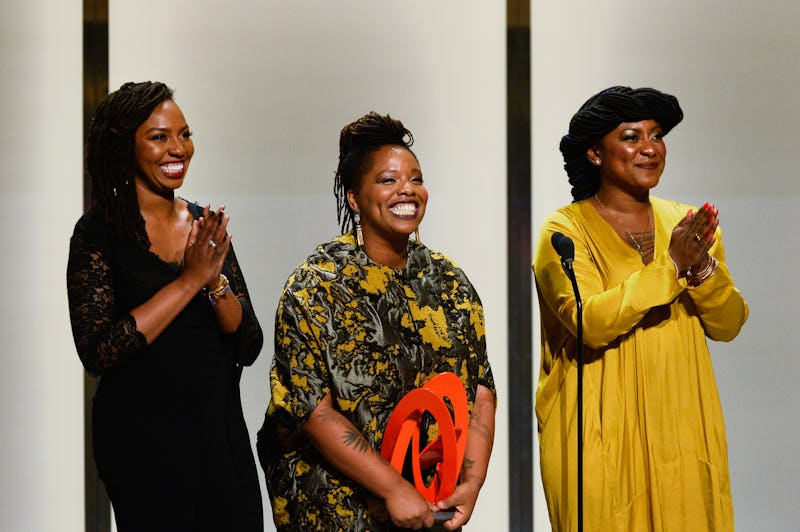 Kevork Djansezian/Getty Images Entertainment/Getty Images
Now that we're officially in 2017 — and a Donald Trump presidency is only weeks away (!) — it's a great time to look at women-led movements around the world for some 2017 inspiration. Progressive journalists, activists, organizations, and media outlets have all been encouraging like-minded people to continue the fight for progress by getting involved in local politics, donating to groups that need financial support, and rejecting hopelessness in order to keep pushing forward. Examining successful movements with female leadership not only serves as a reminder that progress is still attainable and that it can be done by women, but can shed light on practical methods of reaching goals.
Some of the more recent breakthroughs, like the California Domestic Workers Bill of Rights being signed permanently into law, and women in Poland staging a massive strike that resulted in a restrictive abortion law being voted down, were overshadowed over the past year by the U.S. election. So it might be surprising to hear that anything progressive happened in 2016, but, yes, there were indeed notable victories.
Seeing how women around the world utilized their voices and fostered concrete differences in society is exactly the kind of motivation we all need as we go into 2017.