These Are The Worst Questions To Ask Someone On A First Date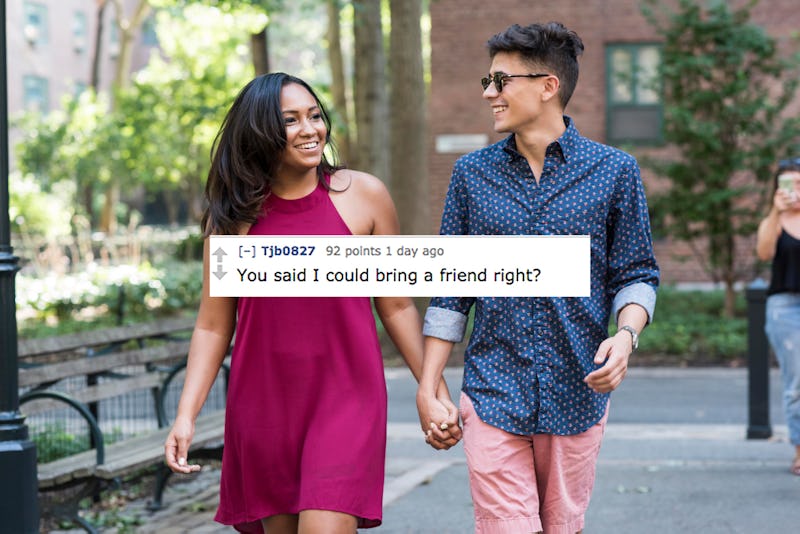 BDG Media, Inc.
When you go on a date, especially a first date, there's probably going to be some awkward back and forth. You want to ask the right questions on a first date to help you get to know someone, but you also don't want to cross the line when talking to someone who's essentially a stranger.
"Asking great questions on a date can give you a lot of insight about the person sitting across from you," Sarah Patt, matchmaker and dating expert tells Bustle. "By the end of the date, you want to be able to know if you connect with the person and whether or not you share similar lifestyles and values. Asking great questions will help determine if this person has what you are looking for in a partner so you can decide if their world is one you want to know more about, or become a part of."
But one person's trash is another person's treasure — and one person's definition of an acceptable question is another person's "WTF!?" moment. Or at least that's what a recent AskReddit thread seems to show. People shared the worst question to ask when you're first dating someone, especially on a first date, and the results were wild. Not only because some the questions were downright offensive, but because some people have very strong opinions that you may not agree with at all. (Fun fact: you can definitely talk about politics on a first date). Here's what the folks of Reddit had to say.