12 Dog Breeds That Don't Mind Being Left Alone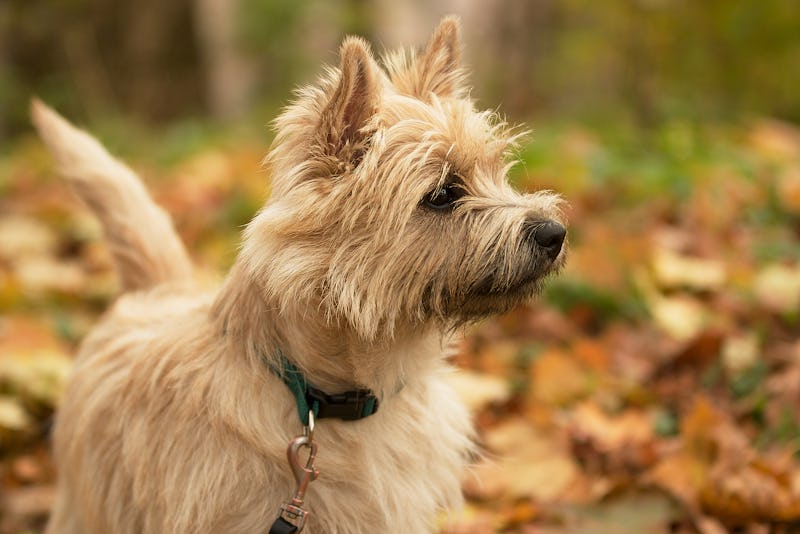 EiZivile/Shutterstock
When you're getting a dog, there are a whole lot of things to consider, and it's more than what you name your new pal, and what funny saying you wanted printed on their water bowl. One of the major factors you want to take into consideration is your daily schedule. So if you are the type who needs a dog to just hang on their own on those nights you work a little overtime, considering the most independent dog breeds is a great place to start.
"If people are going to spend a decade, or hopefully more, with a dog, they should get a breed that suits their lifestyle," Hope Saidel, president of North Shore Dog Training Club and owner of Golly Gear, tells Bustle.
But worry not, because there are plenty of dogs out there who aren't going to howl for hours if you don't spend that extra hour cuddling each morning. "Independent breeds were bred to do a job that requires them to work independently, without direction from their owners," Saidel says.
That's why these pooches can just live their life, and do their own thing. But yes, like rebellious teens, there will be a few difficulties when you have a dog who truly thinks for themselves.
"Generally speaking, this also makes them more challenging to train, their nature is to do their job, not work with anybody else, and not to care what anyone else wants," Saidel says. "The training challenge is to convince them that what they 'want' to do is the same as what you're asking them to do!"
That being said, with a little love and training, pros say these breeds are the way to go if you're looking for an independent pup.