12 Facts About Fetal Tissue Research To Help You Understand Why Ending It Is A Big Deal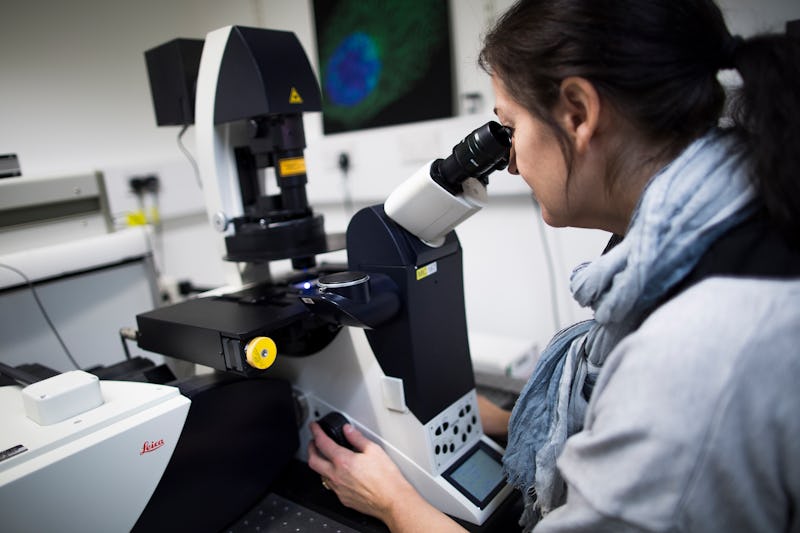 Dan Kitwood/Getty Images News/Getty Images
This week, the Department of Health and Human Services (HHS) announced that federal scientists will no longer be allowed to use fetal tissue in their research. Moreover, the government also revealed that it will subject future fetal tissue research grants to additional oversight, like having applications reviewed by an ethics advisory board. Many researchers see this news as a significant step backward, saying that the facts about fetal tissue research show it plays a big role in scientific advancement.
"Promoting the dignity of human life from conception to natural death is one of the very top priorities of President Trump's administration," HHS said in a statement announcing the change Wednesday. As the Washington Post explained, some conservatives have long opposed fetal tissue research, linking it to abortion and saying that the research isn't "pro-life." The administration's announcement likely reflects a desire to appeal to that political base, The Post noted. However, the paper added, many in the scientific community believe that fetal tissue research is crucial for life-saving medical innovation.
It's not uncommon to encounter misinformation about fetal tissue research in the news or online, but there are true facts out there that explain what fetal tissue is, how it's used, and how it's changed the field of medicine.