12 Apps That Can Help You With Redecorating Any Room In Your Home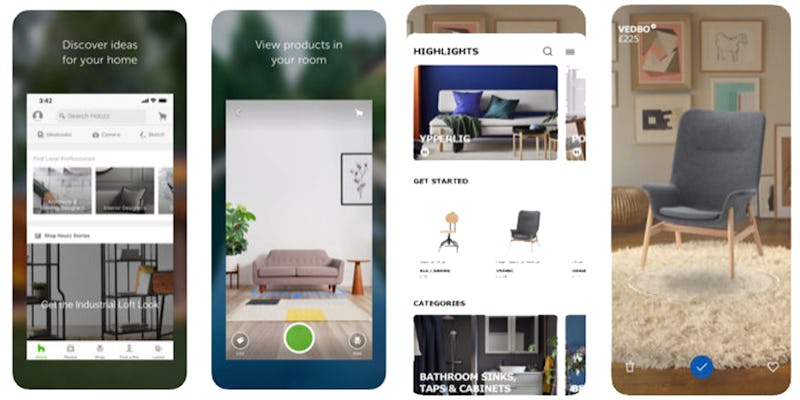 IKEA Place/Houzz
Inspiration has struck — or you just binge-watched every remodel show HGTV has to offer — and your room is getting a makeover. Just because you don't have Joanna Gaines on speed dial doesn't mean that your room can't get a flawless glow-up. Consult your phone for design help with apps to help you with redesigning your room. It is officially the 21st century, and your smart phone is basically a pocket sized interior designer.
Whether you're shopping for a cool vintage chair to make your writing desk throne or need help with measurements, your phone is at your service. Forget scanning magazines for interior ~moods~, just download the perfect app and scroll through until you find out if you're going for more of a country chic look, an industrial farmhouse vibe or an electric, eclectic den of color.
If you, a now functional grown adult who appreciates floating shelves more than the latest social tea, are in the market for a room tune up, these apps are a must to download. You'll be doused in digital inspiration, find unique one-of-a-kind pieces to fill your room with, and get an assist on hanging that new piece of wall art perfectly. And all it takes is a tap of your finger.