Which Jane Austen Hero Is The Best V-Day Date?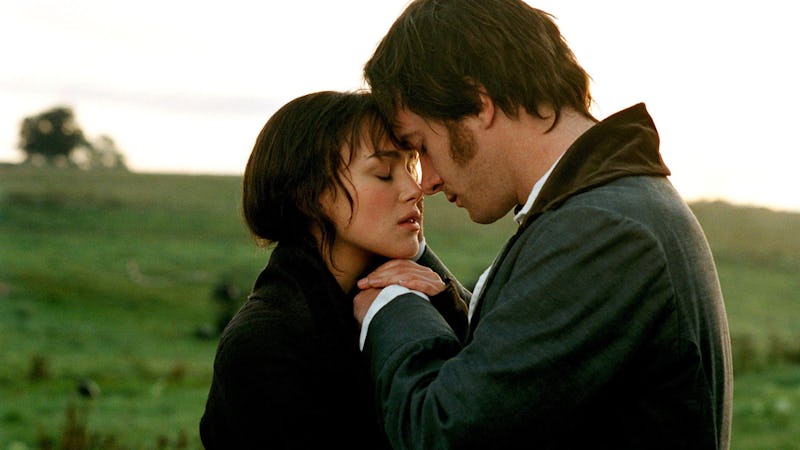 Focus Features
If I had to choose a fictional character to be my Valentine's Day date, the heroes from Jane Austen novels would be at the top of my list. If you've ever purchased anything that says "I Heart Fitzwilliam" or watched the movie Austenland and related a little too much to the main character, you know what I'm talking about. If you've ever re-read Captain Wentworth's letter until that page in your copy of Persuasion was torn and wet with tears; if you've ever told a friend that you wish clubs could be more like Regency-era balls; or if you're analyzed at length what your favorite Jane Austen heroine says about you, then you really know what I'm talking about.
Though there were plenty of issues in the Regency era that I wouldn't want to deal with (after all, most of the plot line of Pride and Prejudice hinges on the fact that the Bennet sisters can't inherit property), there some parts of Austen's novels that are ultra romantic. The passionate, cravat-wearing gentleman, for starters. However, not all the Austen guys are worthy of "I heart *insert name here*" merchandise. For all the ones I wish were real, there are characters that I am perfectly happy are fictional. Here are a few of the Austen guys, ranked from worst to best Valentine's Day date.