12 'Lizzie McGuire' Episodes To Watch On Disney+ If You Ship Lizzie & Gordo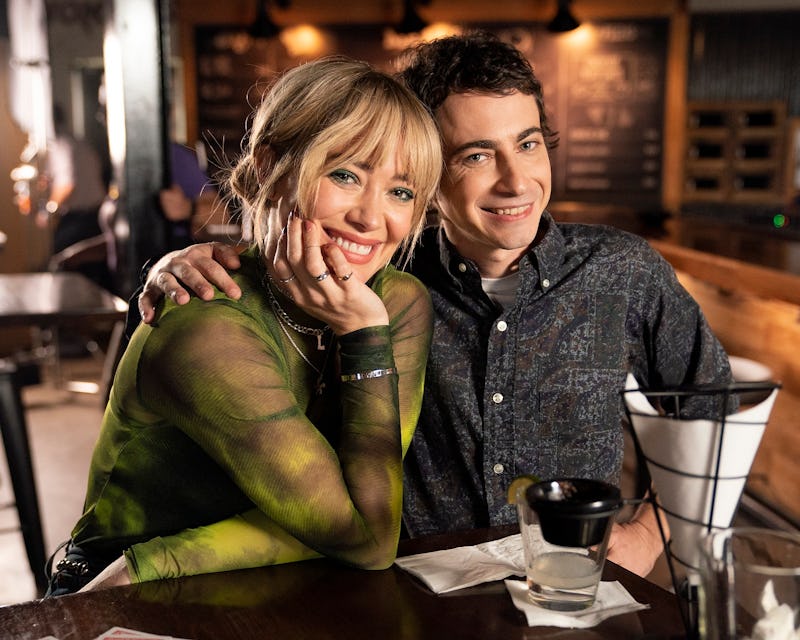 Ali Goldstein
Throughout Lizzie McGuire, there's been one person that has stuck with Lizzie through thick and thin, from middle school crushes to awkward adolescent drama: Mr. David Gordon. Gordo was easily the most dependable guy on the show (not counting Sam McGuire). His rock-solid friendship with Lizzie was a middle school dream. And, with Disney+, now is the perfect time to revisit the 12 Lizzie McGuire episodes to watch if you ship Lizzie and Gordo.
Whether Lizzie was plotting revenge on Kate Sanders, gushing over Ethan Craft (again), or traversing around Rome with an Italian singer she'd never heard of, all to replace another Italian singer that looked exactly like her (sing to me, Paolo), Gordo has always known exactly what to do to get Lizzie out of trouble or just support her, making him the de-facto best friend. (Miranda would have also qualified if actor Lalaine had actually appeared in the film or the last few episodes.)
The signs were there from the beginning that Lizzie and Gordo (or as they should be known, Lordo) were end game. He's even returning for the upcoming Lizzie reboot on Disney+ (well, if it ever happens), and while it's not confirmed where their relationship stands now, the show's writers must be aware of what everyone wants: Lizzie and Gordo forever! While you can make the argument that every episode is great if you stan Lordo, these are the best of the best.