Here's A List Of All The New Desserts That Trader Joe's Has Dropped In 2019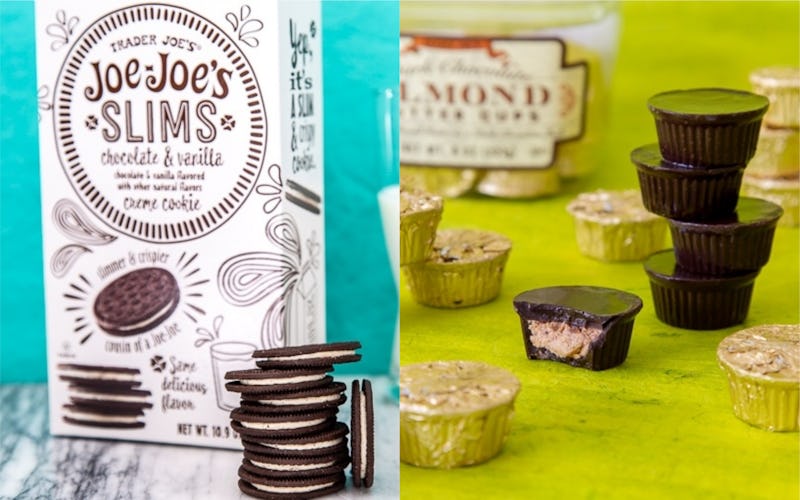 Trader Joe's
When your chocolate stock is low, a Trader Joe's run is a must. Why? Because it's only April, and the list of all the new dessert items that have dropped at TJ's in 2019 is as extensive as a CVS receipt. You're more than likely to gather something more intricate and satisfying than just another dark chocolate bar. A heads up before you head out: All these new delectable treats will require a full cart to load up on your next dessert haul so skip the basket.
Trader Joe's is constantly upping its game, delivering new snacks and products monthly. And this is what I most cherish about the grocer. TJ's is consistent with delivering new products. Each new dessert discovery feels like a present, and that keeps us coming back for more. TJ's has ~treated~ us this year. In 2019 alone, already, our beloved grocer has dropped 12 new dessert items that are all, respectively, drool worthy concoctions.
Tonight, why not cap that dinner of the outrageously delicious Thai Vegetable Gyoza with a slice of the soon-to-be-a-classic Cinnamon Croissant Loaf? The availability of flavors packed into TJ's can easily take you from breakfast to dessert, hitting all the spots throughout the day. The lines at Trader Joe's snake around the aisles for a reason (ahem, all the treats) and it is always — and I can not stress this enough — worth it to stand, or shop, in line. Your new favorite desserts are waiting for you.