12 Out-Of-The-Box Tattoos That Are Starting To Get More Popular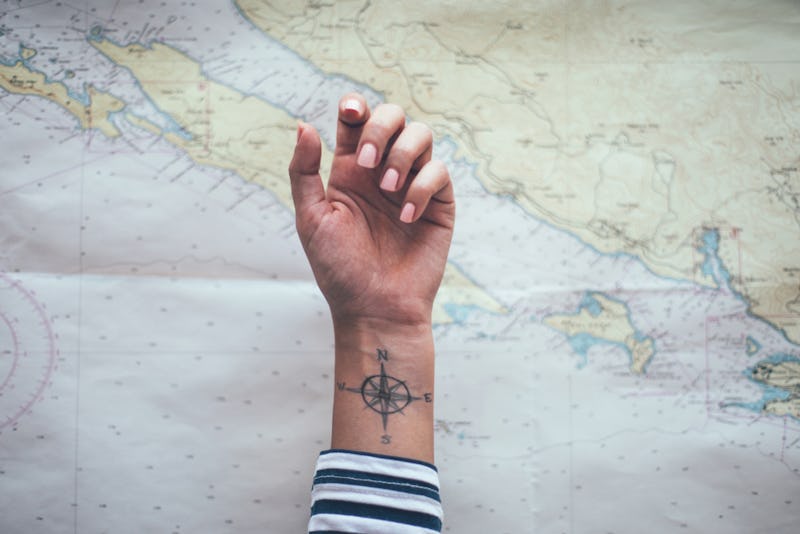 Popartic/Shutterstock
While tattoos are a unique, personal decision, there are always some that end up being more popular than others. Recently, tattoo artists have noticed that some of the most popular tattoos are perhaps a bit out-of-the-box, more unusual, or more creative than they have been in the past. With the availability of tattoo designs on the internet, and the familiarity clients can achieve with different tattoo artists' styles on places like Instagram, more diverse requests have been coming through.
Related: Everything To Know About Getting A Finger Tattoo
"A new thing that's been happening is the client is educating themselves — more often than not — before they pick there artist or come into the shop," Jason Ackerman, general manager and tattooer at SOHO INK, tells Bustle. "That's a trend that needs to stay! [It] makes life easier for the artist and the client." But when clients are getting creative, sometimes the designs get a bit outré.
Tattoo artists have differing specialties, and along with that, different ideas about what is and isn't quirky. And since it's a creative profession, "out of the box" isn't necessarily a bad thing. Getting creative can mean all sorts of things, so learning what's popular doesn't always mean learning what's cliché. There are some cool, unusual tattoos out there for people who are willing to get experimental. There are also some popular tattoos that are a lot more impractical than you may think.
Here are 12 out-of-the-box tattoos that are getting really popular.