12 Pairs Of Socks That Look Good With Boots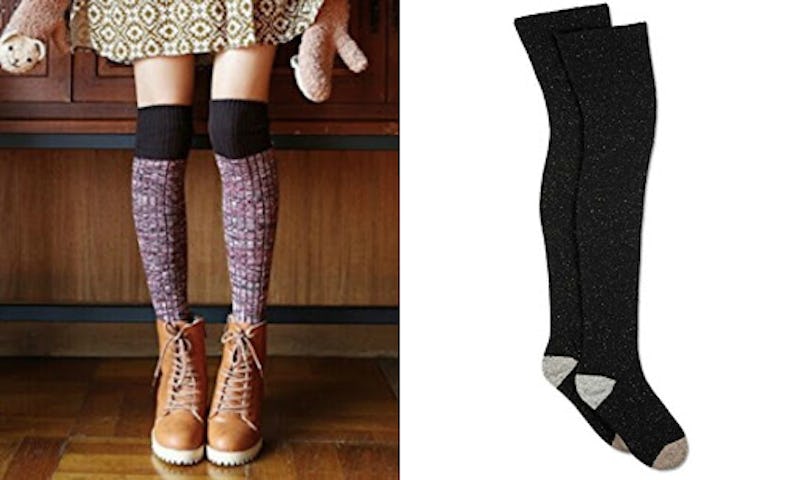 I miss living in a cold place, solely based on the fact that I don't get to wear any cold weather fashion. I used to love rocking layers during the winter and that included cozy socks over tights so I could wear my favorite boots in comfort. There are so many pairs of socks that look good with boots, giving your outfit a bit of edge.
I am personally a huge fan of over-the-knee knit socks paired with boots that hit just below the knee. I went through a phase where I wouldn't wear pants, and so layering socks over thick tights was just my go-to. You can also rock some thigh-high wool socks, or patterned socks, or socks that have buttons on the sides.
If you can't part with your Hunter boots during the winter, you can make them (and similar styles) warmer by adding in a boot sock. You can even wear a cool pair of colored socks with ankle boots and dress, skirt, or cropped pants on your next night out.
There are so many different options for pairs of socks that look good with boots this winter, and I've rounded up some of my favorites for you. Check out the 12 final picks below.