12 Amazing Bathroom Products Trending On Pinterest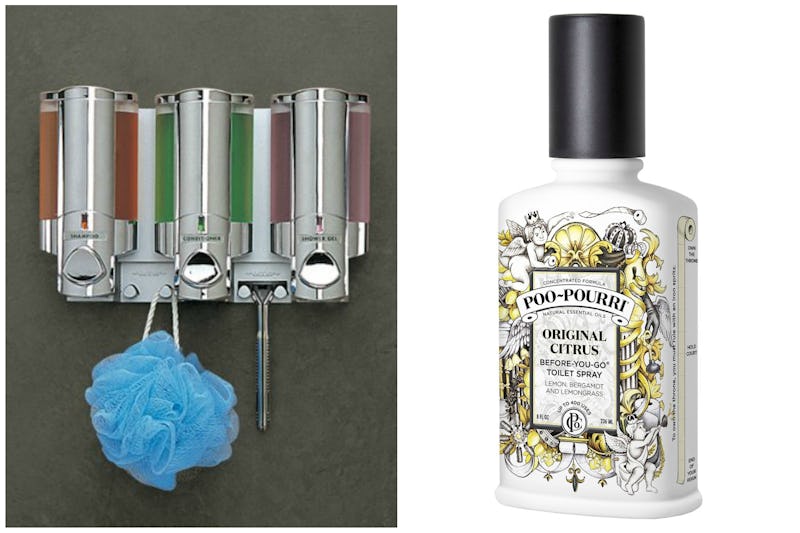 Amazon (2)
Pinterest is home to some pretty smart ideas. I think my favorite thing to do on there is search for decor tips or organizational ideas, and it's also a good place to discover favorite new products. So, I hopped on my computer and started browsing for weird but genius bathroom products trending on Pinterest. And let me tell you, I found so many great things that I had never thought of before.
People come up with awesome ideas for storage and decorations and post them to Pinterest. When I'm sitting there, scrolling for hours, I sometimes just don't get how they did it. But, I have been starting to pass along some of these ideas (especially for bathroom products) to friends who are about to buy a house. They have a very specific taste, and it has been so fun sharing ideas with them.
My friend's favorite thing on this list are the cool geometric holders that you can add to your bathroom wall for storage purposes (and because they look so awesome). She also loved the idea of a toothbrush sanitizer. So whether you're just bored and want to browse or you are thinking of giving your bathroom an upgrade, you can always rely on Pinterest to leave you feeling overwhelmed with really cool products.