12 Women Of Color & Native Women Writers Share Why They Write About Mental Illness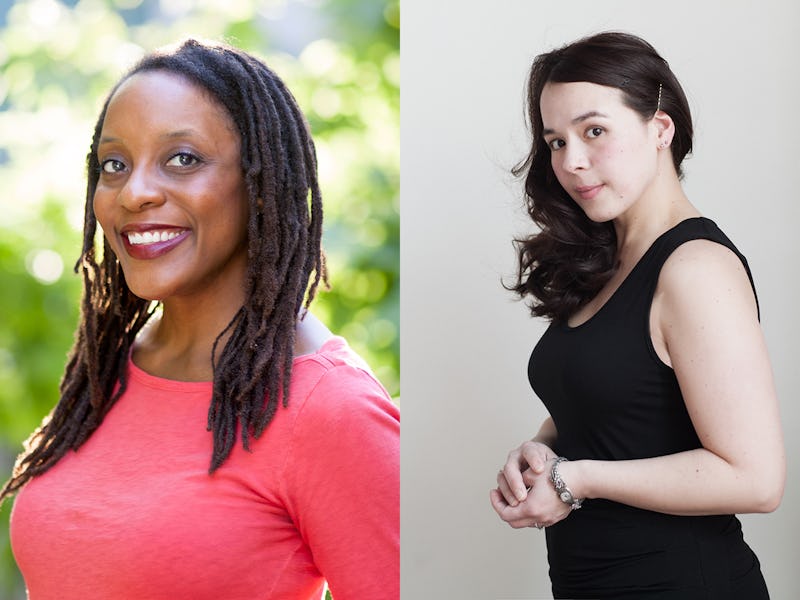 I was 12 years old the first time I considered taking my own life. Growing up, I was often told that mental illness was a white man's disease, so when I first began to struggle with anxiety and depression, I felt like an outlier, an oddball, like something was wrong with only me… like I wasn't wired how I was supposed to be. Books — in particular Yoruba Girl Dancing by Simi Bedford, about an African girl's education in England and the microaggressions she encounters, and At Her Majesty's Request by Walter Dean Myers, a nonfiction account of an African princess in Victorian England — comforted me, gave me language to discuss my struggles with my family, and ultimately, gave me the courage to continue living and seek help.
According to the World Health Organization, one in five adults experience mental illness in a year. Given those numbers, it seems pretty much impossible that mental illness is only a white man's disease. Yet, the language passed down to me reinforced the narrative told in music, movies, and books: that mental illness is something white people, not people or color or Native people, experience.
As a writer and an editor and someone deeply committed to diversity in children's literature, I'm always thinking about the long-term effects of not seeing yourself reflected in books. And when I talk about diversity in children's literature, I often talk about mirrors and windows — terms first used by Rudine Sims Bishop. "Windows" are books that allow the reader a glimpse into other life experiences, and "mirrors" are books in which readers can see their own experience reflected. I had so few mirror growing up. And, even when books have mirrored one part of my identity, they left out other parts of it.
So, in honor of World Mental Health Day and the generations of women in my family who have struggled with mental health issues, I wanted to shine a light where it's so rarely shown: to women of color and Native women, in particular young adult (and crossover adult) authors who are queens in their own right, writing mirrors that deal with their experiences with mental illness. These 12 authors are creating books my younger self would've adored — narratives that are showing teens today that it is possible to live and thrive with mental illnesses. Here's why they do it: