1,200 Olympic Security Guards Have Been Quarantined After A Norovirus Outbreak In PyeongChang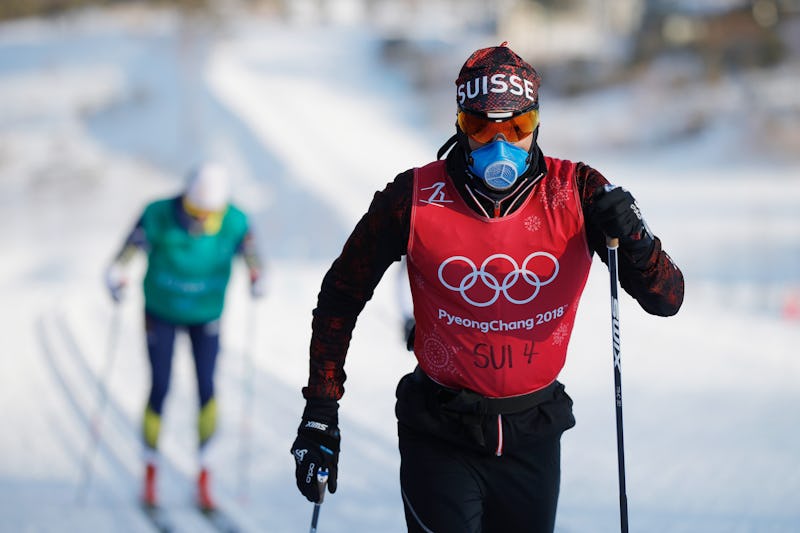 Andreas Rentz/Getty Images Sport/Getty Images
The 2018 Winter Olympics kick off on Feb. 8, but the PyeongChang Olympics Organizing Committee is facing a major logistical issue — USA Today reported that 1,200 Olympic security guards have been quarantined after a norovirus outbreak. According to the Centers for Disease Control and Prevention, norovirus is "causes inflammation of the stomach or intestines or both" and is marked by diarrhea, vomiting, nausea and stomach pain. It is a highly contagious bug, and it's also miserable for sufferers — especially if you're an athlete competing in the biggest competition of your life. The organizing committee has called in military officers to provide security in hopes of stopping the virus in its tracks.
"To address the shortfall in security workforce due to the isolation, 900 military personnel have been deployed to take over the work of the civil safety personnel," the organizing committee said in a statement released to USA Today. "They will work across 20 venues until all affected workforce are able to return to duty." According to NBC News, officials are testing groundwater and food at 18 facilities to pinpoint the cause of the norovirus spread. "Surveys on tap water, the food preparation staff, and food items are currently being conducted to trace the route of transmission," organizers said in their statement. Although the virus is often spread from person to person, it can also be spread if you eat something contaminated with norovirus.
Unfortunately for the organizing committee, the 2018 Winter Olympics are the perfect place for a norovirus outbreak. The CDC says that outbreaks happen most frequently in places like nursing homes, hospitals, prisons, colleges and cruise ships — basically, any environment that requires people to live and eat in close quarters. Per ABC News, the Olympic Village is built to host nearly 4,000 athletes, and Team USA has been in PyeongChang since Friday. If one person got norovirus, the results could be disastrous, so the quarantine seems like a safe precaution.
Aaron Bauer, a reporter for the Olympics news website Around The Rings, shared the organizing committee's statement on Twitter. The latest update from Olympic staff was released Tuesday at 10 p.m. Korea Standard Time. According to the statement, only 32 cases of the virus have been confirmed, but all of the security workers who could have been infected are being quarantined to stop the virus from spreading. "To prevent further norovirus infection, the Ministry of Food and Drug Safety is strengthening hygiene inspection on restaurants and all food and beverage facilities related to the Olympics, and the Korean Center for Disease Control is strengthening monitoring on diarrhea patients, and is requesting everyone to follow the norovirus prevention measures," the statement says.
The prevention measures that'll reportedly be enforced are washing hands for at least 30 seconds; thoroughly cooking food; boiling water before drinking it; washing vegetables and fruits before eating them; not allowing people with diarrhea to cook; and washing knives and cutting boards after use. The good thing about norovirus is that it typically only lasts one to three days, so people should be feeling better pretty soon. If you've ever had norovirus, you know that those three days feel like an eternity, but it seems like Olympic staff may be able to stop the virus before it spreads to athletes.
Athletes are expected to get up close and personal — they will receive 11,000 condoms in total, the most ever given in Winter Games history — so it's probably best if the virus disappears before the Olympics really get going. Having dehydrated, vomiting athletes isn't anyone's idea of fun, which is why the committee is being so diligent in its hunt for the source. I'll be watching the PyeongChang games from afar, but I have my fingers crossed that everything will go off without a hitch.