13 Bullet Journal Layout Ideas That'll Keep You Organized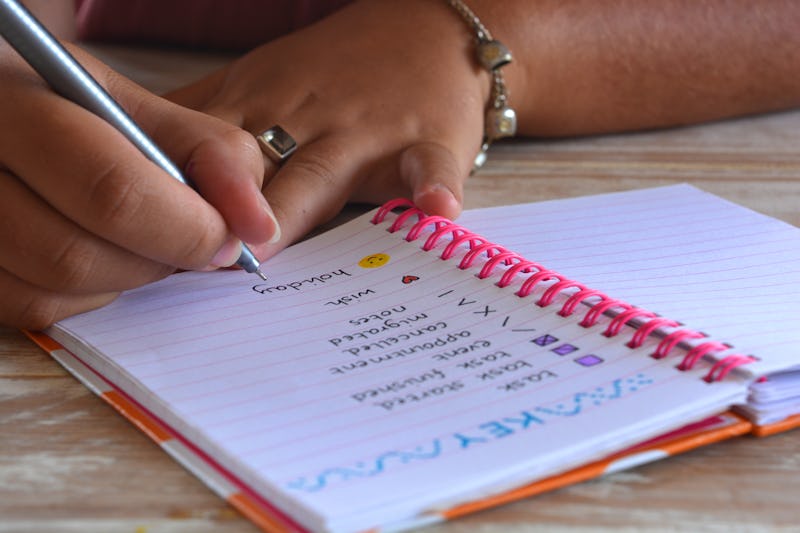 Shutterstock
Looking for a healthy habit to take up? Need a way to better organize your schedule that isn't just a mess of notifications? Want an excuse to buy new markers and colored pencils? Perhaps making a bullet journal is the salve/solution/excuse you seek. The first step is, of course, buying a bullet journal. The next is to find some bullet journal layout ideas that speak to your organizational soul.
The benefits of journaling run the gamut. This is likely no surprise to anyone who's been to therapy once and heard a health professional say, "Do you keep a journal?" It can help manage anxiety and stress. It can help manage depression, making you more aware of your emotions. Journaling is even linked to coping with traumatic events, helping you work through hardships. Even if you aren't looking to bullet journal with the intention to improve your health and well-being, it's a likely side effect — one I'm sure many wouldn't mind.
If you're looking for bullet journal inspiration, layout ideas that will keep you organized but don't look terribly boring, Pinterest and the internet as a whole is filled with ideas. So, grab your new markers, open to a fresh page, and let's journal ourselves to happiness.