13 Creepy Dog Stories On Reddit That Will Completely Freak You Out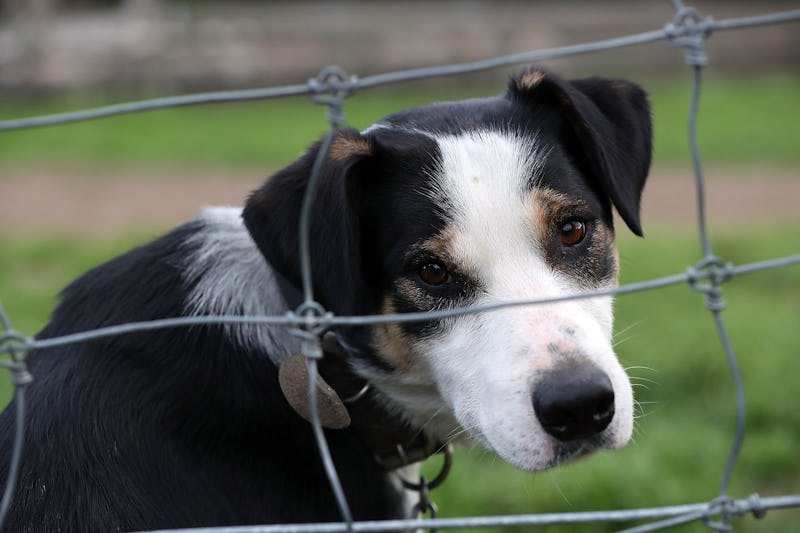 Fiona Goodall/Getty Images News/Getty Images
I don't think I need to tell you that dogs are special, wonderful pets who can make your life a lot more magical. Dogs are your number one buddy who never let you down, always bring a smile to your face, and make you feel so loved the second you walk in your door. There's even evidence that they can improve your health. They're a gift and we don't deserve them, honestly! But here's the thing: sometimes owning a dog can be a little weird.
It's often said that animals have paranormal sense that humans don't — or at least, one that humans don't want to acknowledge. There's no science behind this, of course, but that doesn't mean it isn't true. Pet psychologist Marti Miller told Animal Planet that she believes both dogs and humans possess a sixth sense that connects them to some weird things. Miller said, "The simple answer is, we don't know that dogs see ghosts or spirits. If you observe a dog standing in the corner, barking at nothing visible, then there's a pretty good chance that he's barking at an entity, spirit, or energy that doesn't belong there."
That's slightly terrifying if you're a dog owner, because you may have probably witnessed your dog doing something like that. My dog will sometimes randomly wake up in the middle of the night and start barking and growling at the back door. When she's outside, it seems like there's nothing there, but she runs all around, sniffing. My logical side believes it's an animal. But my imagination tells me it's definitely a spirit.
If you don't believe that, here are 13 other creepy dog stories from people on Reddit. Just a warning: don't read these while you're alone in your home with your dog.